R Ashwin gives an intriguing answer when asked about India's chances in WTC final vs New Zealand
Published on May 29, 2021 04:42 PM IST
Ravichandran Ashwin have an intriguing answer when he was asked about India's chances of winning the World Test Championship (WTC) final against New Zealand in Southampton.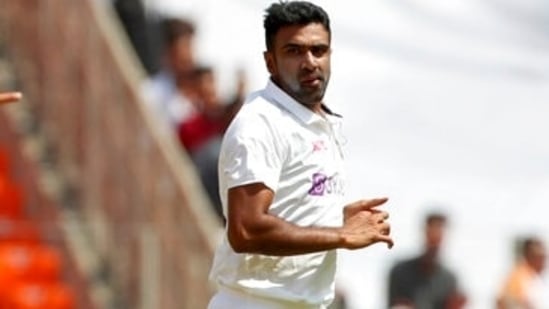 Ravichandran Ashwin expects India to perform like they did in Australia in the upcoming World Test Championship (WTC) final against New Zealand, which will begin from June 18 in Southampton, England.
India had come back from 0-1 down to beat Australia in Australia for the second-time in a row when they took the series 2-1. Ashwin was one of the heroes with both bat and ball. The all-rounder said, India will adapt quickly to the conditions in England, like they did Down Under.
"Once we go there I think the Indian team will adapt quickly and perform like we did in Australia, Ashwin told New Indian Express.
Ashwin, who is currently in Mumbai with the rest of Indian Test squad in a mandatory 14-day quarantine, however was wary of the long gap because of the pandemic.
Also Read | India to wear special retro jersey in WTC final vs NZ, Jadeja tweets photo
"We are at least another week to 10 days away from even practising for the first time. Most of the players have not played cricket since the IPL was called off. So, I think that is one of the biggest challenges," he said.
Both India and New Zealand have some of the best players of red-ball cricket in their arsenal but the English conditions might tilt the balance slightly in favour of Kane Williamson's men.
Ashwin, who had to quit IPL 2021 after Covid-19 affected his family, said cricketers have the ability to put a smile on people's faces even in these hard times.
"As players, one thing we all realised is that even amidst all this negativity, we were able to put a smile on people's faces. We definitely understand that a lot of people are not being able to lead normal lives. But we realise that we can also put a smile on their faces, which is something that all cricketers can take pride in.
"Everybody inside the team definitely empathizes and understands what's going on. And our thoughts are with all those people who are struggling," he said.
Personalise your news feed. Follow trending topics