Australian cricket in safe hands with Justin Langer: Jason Gillespie
Rumours had suggested that Jason Gillespie would take over as coach of the Australian cricket team after Darren Lehmann quit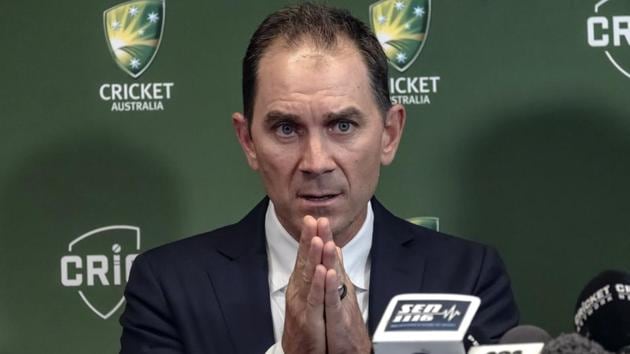 Published on May 12, 2018 01:09 PM IST
Legendary fast bowler Jason Gillespie has heaped praise on his former teammate Justin Langer, stating that the latter is the right choice to lead Australia after the ball-tampering scandal with the side now in "safe hands".
Gillespie, who himself was in the running for the prized role until Langer was named by Cricket Australia, told BBC Sussex: "I think it's a fantastic appointment. Australian cricket is in very safe hands with him. I sent him a message congratulating him and he said he was so excited and completely and utterly humbled to be afforded this opportunity."
Langer was named replacement after former coach Darren Lehmann stepped down from the role following the ball-tampering saga that saw skipper Steve Smith and his deputy David Warner being handed one-year bans while opening batsman Cameron Bancroft was handed a nine-month suspension by Cricket Australia.
READ | Justin Langer defends Cameron Bancroft, says 'would have tampered if told'
"The game moves on and I'm very confident, with Justin at the helm, that there will be some very good times ahead for Australian cricket," Gillespie further added. The former fast bowler has 259 wickets in Tests and another 142 in ODIs. In his only T20I, he had managed to claim a scalp. However, his most memorable contribution was perhaps the unbeaten double hundred in his last Test against Bangladesh.
Earlier, even Lehmann had praised Langer. "I'm just so pleased that Australian cricket is going to be in such good hands," cricket.com.au had quoted him as saying. "But this is a time that Australian cricket needs to move forward and they couldn't have a better person to lead them now. He (Langer) has got a really good group of players and they'll play in an exciting way, and I'm really looking forward to watching them do that," Lehmann had stated.
Close Story