Bad news for Mohammed Shami: Charges against cricketer can't be withdrawn at will
Updated on Mar 14, 2018 06:43 PM IST
Mohammed Shami's wife Hasin Jahan has accused her cricketer husband of adultery and even file an FIR with Kolkata Police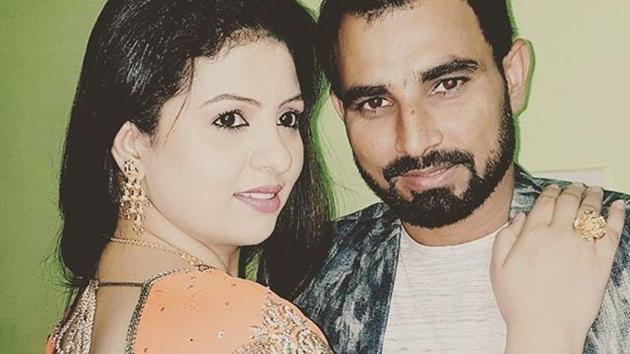 It may not be possible for Mohammad Shami's wife, Hasin Jahan, to withdraw charges of domestic violence and adultery she levelled against the Indian cricket team player, lawyers said on Wednesday, despite his attempts to persuade her to "settle" the dispute and bury their differences. (IND v BAN UPDATES | SCORECARD)
READ | Why did Mohammed Shami go to Dubai? Kolkata Police ask BCCI
Jahan's counsel Zakir Hussain said on Wednesday she will record a confidential statement in the court of the additional chief judicial magistrate in Alipore on March 19 even as Shami allegedly tried to contact her to persuade her not to proceed with the case.
"It is a well-thought-out strategy for the police to arrange for her confidential statement. If she goes back on her words later, it will be considered as perjury, where the offender can be prosecuted under Section 191 of the IPC (Indian Penal Code)," Kaushik Gupta, a criminal lawyer at Calcutta high court, said.
Gupta added that the punishment for this offence is imprisonment, which may be extended to seven years along with penalty.
READ | Hasin Jahan, cricketer Mohammed Shami's wife, alleges threats on social media
"Once she gives the confidential statement, she just cannot go back on her words," Rohan Mukherjee, who practices criminal law at Alipore court, said.
Anirban Guha Thakurta, a criminal lawyer, said Jahan can be charged with section 211 if she withdraws the complaint. The section deals with anyone labelling false criminal charges against an individual with the intent to injure him and has provisions for jail terms up to two years as well as a fine.
Kolkata Police have slapped criminal charges against Shami that includes more than one non-bailable section that is punishable by prison terms of 10 years and more.
Shami and four others have been charged with attempt to murder, rape, criminal intimidation, domestic violence and causing hurt by means of poison after Jahan accused him of multiple extramarital affairs and domestic violence. She also accused the cricketer and his family of physical and mental torture.
Shami, who hails from Uttar Pradesh but represents West Bengal in domestic tournaments, has denied the allegations, saying it was an attempt to derail his career.
The pacer found himself out of the Board of Control for Cricket in India's 26-member annual contract system, which saw the addition of a new category.
Jahan has alleged that Shami wants to "settle" the matter outside the court. A few of his family members reached Kolkata earlier this week to discuss the matter with Jahan and her lawyer.
"I am not going back on my complaint. I have entered this battle filed and I shall fight to the finish," she said on Tuesday.
Jahan also said she wants West Bengal chief minister Mamata Banerjee's support her in her fight for justice.
Personalise your news feed. Follow trending topics