BCCI CoA chief Vinod Rai urges Sachin Tendulkar, Kapil Dev to join cricket administration
Updated on Jan 26, 2018 08:25 PM IST
BCCI Committee of Administrators (CoA) chief Vinod Rai said the Indian cricket team has played a lot in 2017 and their fatigue needs to be kept in mind, and, having former players such as Sachin Tendulkar and Kapil Dev, who have "come up the hard way" in administration would help.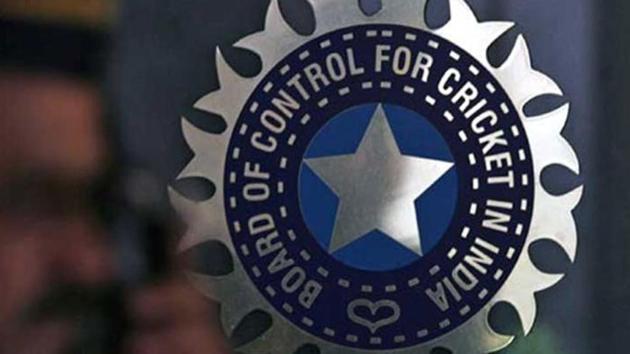 IANS, New Delhi |
Indo-Asian News Service
The BCCI Committee of Administrators (COA) chief Vinod Rai urged former greats of the game such as Sachin Tendulkar and Kapil Dev to get into cricket administration for the betterment of the sport.
Rai said that the Indian cricket team has played a lot in 2017 and their fatigue needs to be kept in mind. In that respect, having former players who have "come up the hard way" in administration would help.
"It's high time some cricketers came into cricket administration too. The pain of playing was demonstrated this year and the number of days the cricketers have been on the ground and travelling and playing in 2017 was unbelievable," Rai said while speaking at a session on cricketers at the Tata Steel Kolkata Literary Meet.
"The fatigue factor is back-breaking. And you are playing cricket only because somebody has to generate revenue. It's either the BCCI or the state association generating revenue.
"I think it's very unfair and that's why the Lodha committee has done a very good thing. They have said one of the members of the BCCI has to be an ex-cricketer. I have been feeling for a long time that people like Sourav or Sachin or others...I have persuaded Kapil to come into it also...because they are the people who have come up the hard way," he added.
Later, when asked by reporters whether India will get enough time to prepare for the England tour this summer with the one-off Afghanistan Test preceding that, Rai said, "The (Future Tours Programme) FTP has been re-done. The FTP that has been done earlier, we are not in a position to tamper with it. That is fixed. So we are not changing that. Rest we have re-designed the entire FTP that has been accepted by the AGM also. That is a balanced FTP.
India will get enough practice time. There will be time before and after the IPL."
India play their first T20 in England on July 3. The first-ever Test against Afghanistan in Bengaluru is between June 14 and 18.
On cricket historian Ramachandra Guha quitting the COA last year, Rai said it was a loss to them as he understood the game like no one and could help them in delicate matters.
"We were exceedingly disappointed because Ram Guha is a person who has excellent knowledge of cricket. He remembers cricket like the back of his hand and he was a great asset. He could help us with lots of things that we were grappling with. But he decided to quit and he had his reasons to quit. Vikram Lamaye quit as he was picked by the stock exchange as their CEO.
"It has left only Diana (legendary Test cricketer Edulji) and me in the committee but we have a very good administrative setup in the BCCI which is taking care of the committee and hopefully cricket has not suffered yet," Rai said.
Guha had cited personal reasons for leaving the committee, also writing a damning letter to Rai about the problems he faced while working. He had highlighted in that letter the 'superstar culture' that afflicted the BCCI.
Rai was also asked about the Lodha recommendations taking time and whether he is facing any obstruction in implementing them.
"There is nobody obstructing. Eleven associations have already agreed to amend their constitution. It's happening slowly. The judicial process in India takes time but it will be sorted out very soon," Rai said.