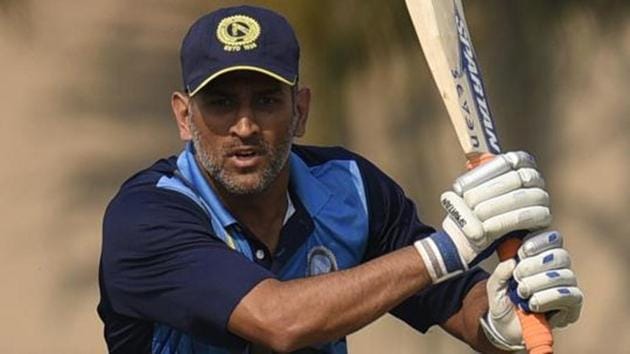 Even after MS Dhoni, Jharkhand has plenty to offer to Indian cricket
MS Dhoni, former Indian cricket team captain, has inspired many youngsters in Jharkhand, including 15-year-old leggie Pankaj Yadav and 18-year-old Anukul Roy, who are both members of the India U-19 team that travels to the World Cup in New Zealand next January.
PUBLISHED ON DEC 15, 2017 08:12 PM IST
MS Dhoni, who is the only cricketer from Jharkhand to make it big at the international stage, has created a legacy that will keep Jharkhand on world cricket map even after his retirement.
The former India captain, at the fag end of his career, has inspired many young cricketers in the state, including 15-year-old leggie Pankaj Yadav and 18-year-old Anukul Roy, who are both members of the India U-19 team that travels to the World Cup in New Zealand next January.
READ | MS Dhoni treated like 'god' in Mohali ODI despite Rohit Sharma's record double ton
Another youngster, Vivekananda Tiwari from Ranchi, played the U-19 Asia Cup in Malaysia in November. He, however, could not make it to the World Cup team.
"Mahi sir's feat has helped us express ourselves better. People know now that Jharkhand too has talented cricketers," said Pankaj, who is currently in Bangalore preparing for the U-19 World Cup.
Born into a milkman's family in Ranchi, Pankaj started playing cricket at the age of eight. He idolises Australian spinner Shane Warne and aspires to achieve similar success in international cricket.
READ | Why MS Dhoni cannot be dropped from Indian cricket team - His super stats
Pankaj used to bunk school and attend cricket coaching at the Birsa Agricultural University's ground in Ranchi, which often caused problems for him at school.
"At times, I used to get scolded by teachers. My attendance was usually short every year. It worried my family. But I could never think anything outside cricket," said Pankaj, who received the 'Best Jharkhand Bowler's Award' in the National Cricket Academy in Bangalore this year.
READ | MS Dhoni or Hardik Pandya, who is the faster runner? We finally have the answer
His U-19 teammate Anukul, who got selected to the India U-19 team for the third successive time, considers his ability to contribute with both bat and ball as his greatest strength.
"I have half centuries and three-wicket hauls in U-19 matches. My all-round performance contributes a lot to the team's success," said the left-arm spinner.
He feels that Dhoni's success has instilled confidence in Jharkhand cricketers, who are not bogged down anymore by the fact that they come from a smaller state.
Apart from these, Jamshedpur boys Ishank Jaggi and Saurabh Tiwary have already gained prominence. While Saurabh has represented India in three ODIs, Jaggi played for Kolkata Knight Riders in the last IPL.
READ | After MS Dhoni, Jharkhand's long wait for its next star in Indian cricket team continues
Dhoni's first coach Chanchal Bhattacharya said young players from Jharkhand are seeing Dhoni as a role model.
"Earlier, players from East Zone hardly got opportunity to play for the country. Sourav Ganguly bucked that trend and Dhoni proved that India's eastern states can produce the best of cricketers," said Bhattacharya.
He added that Board of Control for Cricket in India (BCCI) acting secretary Amitabh Choudhary too played an important role in encouraging players from Jharkhand and giving them the best of facilities.
"If proper system is put in place, it is bound to give you results. The infrastructure has not only helped players from the cities and towns of Jharkhand but also raised the aspirations of players from the interior regions of the state," said Choudhary, a former Jharkhand State Cricket Association (JSCA) president.
Choudhary was the brain behind the construction of Ranchi's first international cricket stadium, the JSCA International Stadium Complex.
Close