Lalit Modi-leaks: MS Dhoni's India Cements offer letter out. This was his HRA
May 09, 2017 09:20 AM IST
Former Indian Premier League (IPL) chairman Lalit Modi has questioned the motive behind MS Dhoni's employment with India Cements, owned by N Srinivasan, former BCCI president.
Former Indian Premier League (IPL) chairman Lalit Modi has leaked the offer letter of MS Dhoni's employment terms with India Cements, owned by N Srinivasan, the former president of the Board of Control for Cricket in India (BCCI).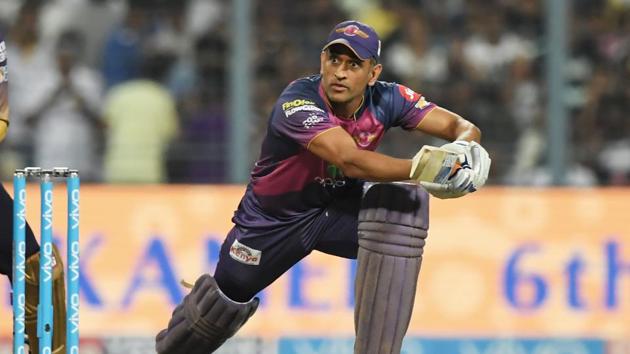 Lalit Modi, who was sacked as IPL chief, has questioned the motive behind the employment when MS Dhoni earns approximately Rs.100 crore in a year.
READ | 'MS Dhoni world's best keeper, never had a bad day in 15 years'
"‪It seems only in #india#contempt after contempt continues by the #old #guards of @bcci - How ? My best guess is #northblock. But most #puzzling is this #employment #contract of #MSD - WHY ? he earns 100's of crores a year will he #agree to be #SRINI'S #employee. bet there are many such contracts," he wrote on his Instagram post along with the copy of the contract letter.
Mahendra Singh Dhoni was appointed vice-president (marketing) with India Cements in 2012. His basic pay was Rs 43,000 per month. MS Dhoni also took home a fixed dearness allowance of Rs.21,970 per month, special pay of Rs 20,000 on a monthly basis and special allowance of Rs 60,000 per month.
The 2011 World Cup-winning captain also got Rs.175 towards newspapers and education expenses every month apart from Rs.4,500 for entertainment expenses. The offer letter also said that Dhoni was eligible for reimbursement of electricity, water and cooking gas charges till the time he is posted in Chennai where the company's headquarter is located.
READ | How Steve Smith spied on MS Dhoni with a drone
Modi's son Ruchir, who is set to contest for Rajasthan Cricket Association polls, was quick to react on his father's post.
"Shocking 2 c this kind of behaviour continuing in the #BCCI @msdhoni earns over 100 cr per year yet is a employee of #ChennaiCements," Ruchir tweeted.