Gautam Gambhir says those who want azadi can leave country, sparks row
While some Twitter users thanked the Indian cricketer for speaking for the soldiers, others slammed him for his silence on attacks on Kashmir youths by the jawans.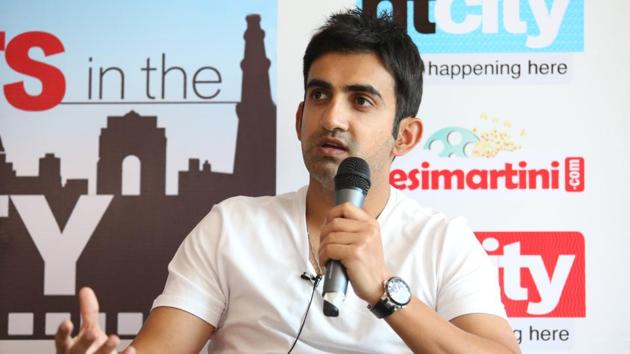 Updated on May 26, 2017 07:19 AM IST
Indian cricketer Gautam Gambhir on Thursday backed paramilitary personnel who were manhandled by Kashmiri youths in a video which has gone viral on social media, saying whoever wants freedom for Kashmir can leave the country.
A video which shows Indian security forces being physically and verbally abused in the Kashmir Valley went viral on Wednesday.
Reacting to the incident, Gambhir took to Twitter and said for every slap on the security personnel, at least a 100 jihadi should be killed.
"For every slap on my army's Jawan lay down at least a 100 jihadi lives. Whoever wants Azadi LEAVE NOW! Kashmir is ours. #kashmirbelongs2us," the Delhi batsman tweeted.
"Anti-Indians hav forgotten dat our flag also stands 4: saffron -- fire of our anger, white -- shroud for jihadis, green -- hatred 4 terror," he added.
Gambhir's tweet drew mixed reaction with many backing him and several others questioning the Indian cricketer's silence on army's attack on Kashmir people.
@AsYouNotWish tweeted thanking the Kolkata Knight Riders captain for showing solidarity with the soldiers.
Minhaz Merchant mentioned the former Indian cricket opener for slamming the Kashmiri youth.
Some people also criticised Gambhir's "uncalled for" reaction to the issue.
Some people also criticised Gambhir's "uncalled for" reaction to the issue.
Another Twitter user accused Gambhir of being 'a seditionist'.
Close Story
Personalise your news feed. Follow trending topics