Opinion: Not just Aussie pacers, India need to overcome devil in their mind
Updated on Dec 06, 2018 03:06 AM IST
The best Test matches are when the bowlers have a chance and an evenly grassed Adelaide pitch should provide a good examination for all players.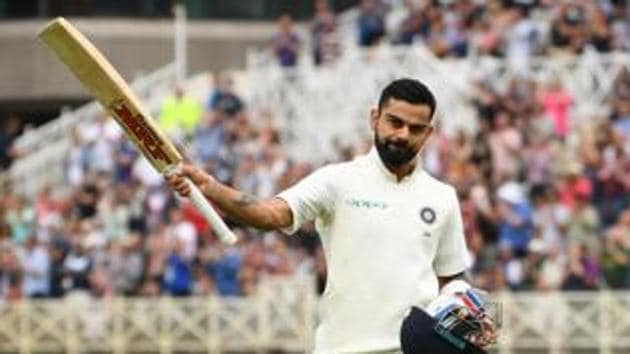 India have only played one match in Australia and already their attempt to win a first ever Test series in the country has hit a couple of hurdles.
The first was the unfortunate injury to teenage sensation Prithvi Shaw. His absence from the opening spot not only hurts India's chances of getting off to a strong start but it also robs the Adelaide Test of a big-time attraction.
The second snag was the performance of the bowlers at the SCG in the sole warm-up game. On a placid pitch the Indian pace bowlers -- minus the threatening presence of Jasprit Bumrah -- found it difficult to dismiss batsmen with very little first-class experience. The Indian attack will encounter many sessions in the Test series where the pitch tends to flatten out and they'll need to unearth ways to dismiss well-set batsmen.
Also Read: Shane Warne makes prediction for the blockbuster series
The Adelaide pitch for day/night Tests has been brilliant, with a bit on offer for the bowlers. In looking to protect the pink ball, the curator left more grass on the pitch and this has replicated past Adelaide Oval surfaces which were very good cricket wickets. The best Test matches are when the bowlers have a chance and an evenly grassed Adelaide pitch should provide a good examination for all players.
LUCKY FOR VIJAY
The injury to Shaw has opened the way for Murali Vijay, which may be a blessing in disguise. Vijay performed well on the last tour to Australia and that included playing Nathan Lyon expertly. This aspect of India's batting is crucial because if India get on top of the off-spinner, Tim Paine will have to rely more heavily on his much-vaunted pace attack.
Any way India can find to tax the Australian pace bowlers, other than through the dominant stroke play of skipper Virat Kohli, will enhance their chances of posting match winning totals. When Shaw returns from injury India will face a tough choice because despite his obvious talent, K L Rahul does find ways to get himself out.
In summarising India's missed opportunities in both South Africa and England, Kohli said; "We turned difficult sessions into horrible sessions."
This trait will once again prove to be terminal if India doesn't find a way to stop the bleeding soon after it starts. Australia's attack is a good one and they have the ability to plow through a line-up if they get on a roll.
THE BETTER ATTACK
The big difference between the two attacks is Australia's extra pace and height. These attributes allow the Australian pace men to unsettle the opposition with short-pitched bowling if not much is happening. This is a regular part of cricket in Australia and therefore the local bowlers have much more experience than the tourists.
Also Read: "Ridiculous" - Former and current players in awe of Virat Kohli's net session in Adelaide
There's no doubt that Australia's batting is weakened with the suspension of both Steve Smith and David Warner but they do tend to play better under their own conditions. The two best remaining batsmen are left-handers Usman Khawaja and Shaun Marsh and this is where Ravi Ashwin could play a telling role.
If Ashwin establishes an early superiority over this pair -- and Adelaide will provide encouragement for his use of over-spin -- then he'll place his side on the path to victory.
The early odds have these two teams about even and this is a fair summation; I won't be surprised if Australia win nor will it be a revelation if India is the victor. However to win for the first time in Australia, India have to overcome some daunting psychological hurdles.
(The author is a former Australian Test captain and is writing exclusively for Hindustan Times)
Personalise your news feed. Follow trending topics