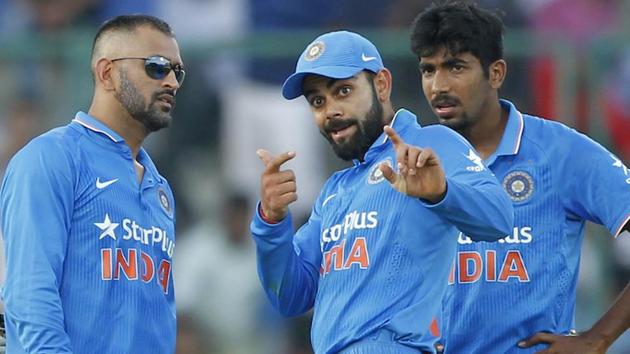 India vs England 1st ODI: Cricket-thirsty Pune fans lap up all the tickets
Ticket sales for the India vs England ODI day-night fixture in Pune commenced on December 15 and were sold out in 12 days.
PUBLISHED ON DEC 28, 2016 07:22 PM IST
The Maharashtra Cricket Association has announced that tickets for the first One-Day International cricket match between India and England, scheduled on January 15, 2017 at the MCA's International Stadium, Gahunje, here, have been sold out.
Ticket sales for the day-night fixture commenced on December 15 and were sold out in 12 days, MCA said in a media release, adding that bookings for both physical and online tickets have thus, ended. MS Dhoni will lead the team that will have ICC ODI captain of the year Virat Kohli as a pillar.
As a result of the sell-out, the stadium will have a total capacity of 37,406 in attendance at the game, the second ODI to be hosted at the stadium after a three year gap, the release said.
The last time an ODI was played at the MCA Stadium was the India-Australia encounter on October 13, 2013.
"This is a great moment for MCA. Among many reasons for this sell-out include, the current form of the Indian team, the long gap since the last ODI was played in Pune, the following that the sport has in India and undoubtedly the Punekars," said MCA president, Ajay Shirke.
England are set to play three ODIs, with the other two at Cuttack (January 19) and Kolkata (January 22) on their return to the country after the Christmas and New Year break.
Afterwards, the two teams are also set to play three T20 Internationals between January 26 and February 1 at Kanpur, Nagpur and Bengaluru.
Close