India vs England: Ravichandran Ashwin having a ball in England, literally
Ravichandran Ashwin in love with Dukes ball after picking up seven wickets against England in the Edgbaston Test.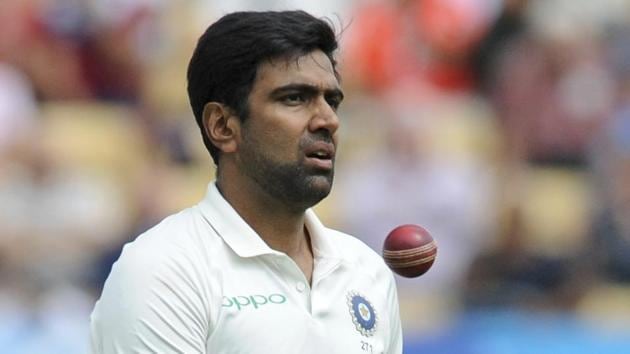 Updated on Aug 06, 2018 09:13 AM IST
He may have got into a gunfight with a knife as the saying goes, but Ravichandran Ashwin is delighted to make a mark in the Edgbaston Test, where he outshone pacers to emerge the most successful bowler with seven wickets.
Although his efforts could not prevent India from losing the first Test on Saturday after another batting collapse around skipper Virat Kohli, the off-spinner had made a point about his skill, after questions about his record overseas and having gone into the game as the lone spinner.
Ashwin accounted for two big moments, bowling England opener Alastair Cook in both innings. "They were both same deliveries," he laughed when asked about it after the game. But the bowler had gained both from understanding English conditions during his County stint with Worcestershire last year, learning to bowl the right speeds and lengths on seaming pitches, and voted the Dukes ball as his No 1.
"For me it's all about this mental space I find myself in. I don't dwell much into the way I have bowled, it is in the past as of now. It is important to try and learn from this game and take it to the next.
"These are not conditions that are extremely suitable or tailor made for a spinner so I would like to take confidence out of this game and try and build on this."
ALSO READ | Virat Kohli becomes number one batsman in Test cricket
His minute study of conditions and the ball, including how the Dukes ball can be a bit slippery initially -- "it slips, if you have doubts you can ask Moeen Ali" – have all helped him put things together, despite joining up only ahead of the Test series.
"Personally there were quite a few learnings from my stint here last year. Not just in terms of pure skill but also how the game is being read here and how players go about their business in terms of pacing their innings and how much the Dukes ball does in the first 40 overs.
"As a spinner I feel the ball is definitely different to Kookaburra and SG. I think Dukes is No 1, Kookaburra is 2, and SG is No 3 on the list as to where it stands today. And how wide my grip can be, and how close I can get to it as the ball moves on. I felt like the ball was slipping also when I came last time for Worcester so that was also in my mind when I came this time. It does slip (ask Moeen and he will confirm that)."
ALSO READ | Virat Kohli's intensity makes people nervous - Mike Brearley
SG is the official ball in first-class cricket in India while spinners have a tough time with the Kookaburra, used in Tests in Australia, as it does not have a prominent seam.
Ashwin said he would not get carried away by the initial success, having managed three wickets after getting to play only in the last two Tests in 2014, when India lost 1-3. "My personal experience in the last 59 Tests has been the same and it is not going to be any different moving forward because as the game comes to an end, I find myself at the end of the same circle, and the circle moves back to the starting point. I will ideally keep myself to the same starting point to keep the circle going."
Close Story