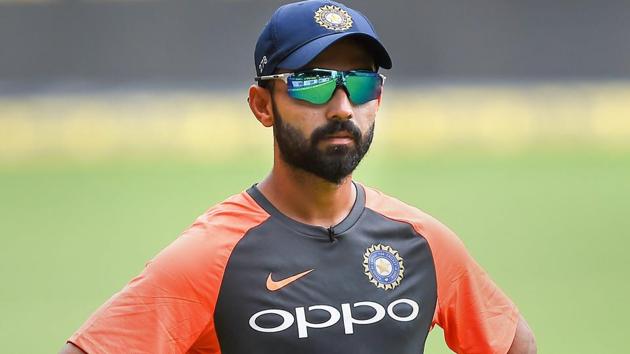 Indian cricket team will give Afghanistan rough ride in historic Test, says Ajinkya Rahane
India will not take spin-heavy Afghanistan lightly, stand-in captain Ajinkya Rahane said ahead of their one-off Test in Bangalore on Thursday.
UPDATED ON JUN 13, 2018 10:55 PM IST
India's stand-in skipper Ajinkya Rahane assured his side is not taking Afghanistan lightly and will be ruthless against them in their maiden Test starting at the M Chinnaswamy Stadium on Thursday.
Rahane, filling in for Virat Kohli, said while it's an honour to be part of the historic Test, his side will focus on their strengths.
"As a Test team, we cannot take anyone for granted. We just want to go out there and play our best, the way we have been playing throughout the season, especially in this format. Yes, we are going to focus on our strengths and our positives, without thinking about Afghanistan.
"Yes, we respect them as an opponent, but it's important for all of us to go out there and give more than 100%."
READ | Shikhar Dhawan aborts practice session, raises injury concern ahead of Afghanistan Test
Since 2009, when Afghanistan gained ODI status, their side has made good progress and has qualified for the World Cup in England and Wales next year. They have also been part of four Twenty20 World Cups.
The Indian skipper refused to be drawn into comparisons between the spinners on both sides, saying every player believed his team is good and their bowling and batting is better.
"In Test cricket, throughout the five days every session matters a lot. It is important that you do your best all the time. And our spinners, Kuldeep (Yadav), Ashwin or (Ravindra) Jadeja, they are all experienced. They are quality spinners, they back each other. Every team feels they are much better, but on that given day it is important what your mindset is and how you handle pressure," he said.
READ | Afghanistan set for historic inaugural Test against India
Rahane refused to divulge the team combination and said the team is looking to switch off from T20 mode after IPL and embrace Test cricket.
"I'm going to discuss this with Ravi Bhai (coach Shastri). The team which we have is really good. A couple of practice sessions in Bangalore was fantastic. After coming back from IPL, it's important that we train our mind rather than skills, because getting back to Test cricket after T20 is all about tuning your mind rather than focusing on your skills. We know they are a decent team, bowlers, but we're not sure of our combination yet."
Close