IPL 2018 TV viewership increases at tepid 11% despite increase in channels
Indian Premier League (IPL) 2018 clocked 731.3 million impressions compared to 660.2 million in IPL10 after 30 matches according to data by TV ratings agency, Broadcast Audience Research Council (BARC)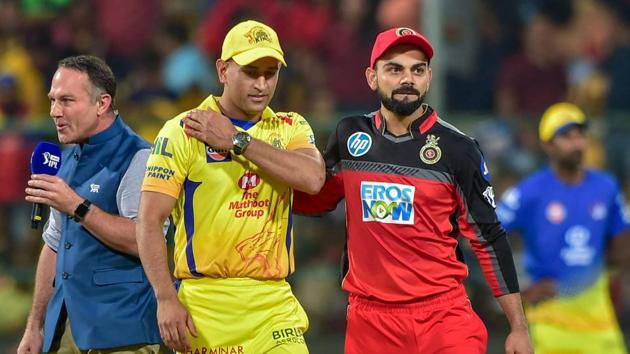 Updated on May 11, 2018 11:17 PM IST
Halfway through the eleventh edition of Indian Premier League (IPL), TV viewership for the tournament increased at a disappointing 11% over last year despite official broadcaster Star India Pvt. Ltd airing the tournament across its 10 channels as compared to just five last year when Sony held the rights.
IPL 11 clocked 731.3 million impressions compared to 660.2 million in IPL10 after 30 matches according to data by TV ratings agency, Broadcast Audience Research Council (BARC). Impressions, also known as television viewership in thousands (TVT) has replaced television rating point (TRP) to determine popularity of an event. It refers to the number of individuals in thousands of a target audience who viewed an event, averaged across minutes.
READ | Suresh Raina hits third fifty in IPL 2018 for Chennai Super Kings
"11% is low for sure. We had hoped the reach of the tournament would increase given that Star India has roped in regional channels to air the tournament. Viewership fatigue seems to be setting in, although the numbers pick up when teams start to get eliminated closer to the second half of the tournament," said Anita Nayyar, chief executive officer of Havas Media Group (India and South Asia), a company involved in media strategy.
Star India has aired the tournament across its multiple channels including regional ones like Star Suvarna Plus, Star Maa Movies and Star Jalsha.
READ | Jos Buttler slams fourth consecutive fifty for Rajasthan Royals in IPL 2018
These numbers also include viewership from state broadcaster DD Sports which aired IPL matches on a one hour deferred feed. On April 5, Star India had agreed to share with DD the opening and closing ceremonies of IPL as well as one match every Sunday, including the final.
"If I was Star, I would be disappointed with the 11% increase. It's definitely not going to satisfy them," said a sports marketing executive on condition of anonymity.
The viewership picked up in the fourth week at 35%, for the nine matches played between April 28 and May 4. IPL 11 clocked 196 million impressions in the fourth week compared to 145 a year ago.
Cumulatively, for the first 34 matches, IPL 11 logged 832 million impressions compared to 729 million impressions a year ago, a 14% increase over last season.
READ | IPL 2018: Not here to spy on Virat Kohli's game - RCB's England pacer Chris Woakes
"The 35% growth number is what they should try and replicate going forward," the executive quoted above added.
In September last year, Star India had won the Indian and global media rights (both TV and digital) to broadcast IPL for the next five seasons for ₹16,347.50 crore.
Star India, however, described the viewership increase for IPL 11 "healthy". "We are delighted with the growth that we are seeing across markets, with growth in Urban + Rural TV viewership at a healthy 14%, Urban TV viewership at an even higher pace at 25% and consumption in Urban across screens (TV + Digital) at 40% in the first four weeks of the tournament. The tournament viewership and interest continues to expand as the league enters the race to playoffs," said a Star India spokesperson.
Star India aims to reach over 700 million people this season across its 10 sports channels and streaming service Hotstar.
Close Story
Personalise your news feed. Follow trending topics