Nagaland seeks support after women's cricket team crashes to 2 all out vs Kerala
Nagaland U-19 women's cricket team were dismissed for just 2 runs. Kerala won the 50-over match by 10 wickets off the first delivery in Guntur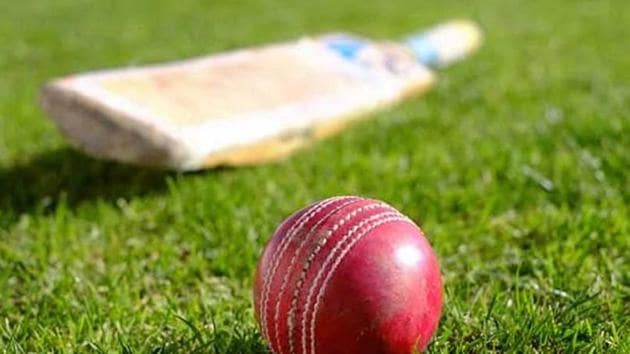 Updated on Nov 25, 2017 11:34 AM IST
Nagaland sought support for its cricketers after its women's U-19 team was dismissed for two runs against Kerala in a One-day League and Knockout Tournament game at Guntur on Friday.
Kerala won the 50-over match by 10 wickets off the first delivery. Nagaland had also lost miserably to Uttar Pradesh, Delhi, Mumbai and Jharkhand.
"While the huge defeat is definitely a disappointment, our girls need encouragement and support for better performances in the future," P Bendang Jamir, vice-president of Nagaland Cricket Association (NCA) said.
READ | Anurag Thakur takes dig at RM Lodha reforms after Nagaland capitulation
Jamir attributed the abysmal performance to lack of facilities, absence of coaching and a dearth of funds. "The NCA hopes the BCCI does not give up on us," he told Hindustan Times.
Nagaland participated in the competition for the first time after BCCI introduced a new zone for the Northeast and Bihar, from where the top two teams qualified for the all-India super league.
"Without any active cricket in the state, the team performed beyond expectations in their first-ever tournament defeating Arunachal Pradesh, Sikkim, Meghalaya and Manipur while losing to Bihar by four wickets, becoming the only team from the Northeast to qualify for the super league," Jamir said.
READ | 0,0,0,0,0,0,0,0,0 - Nagaland women all out for two runs vs Kerala in U-19 match!
According to NCA, Nagaland cricketers have been doing quite well in the boys' age-group tournaments of BCCI.
"At present, we have two players in the combined U-19 team of Northeast and Bihar – captain Tahmeed and Petinezo Rupereo, who are playing in the Vinoo Mankad and Cooch Behar Trophy tournaments," Jamir said.
Tahmeed was among four U-19 Nagaland players to be named in the East Zone probables' list in 2016.
"We appeal to sports lovers to support our cricketers and we assure that NCA will continue to pursue improvement of the game in the state at all levels."
Close Story
Personalise your news feed. Follow trending topics