OPINION | Only rule changes can take cricket forward
Updated on Nov 28, 2018 09:00 AM IST
There is widespread concern about where cricket is headed, with many worrying that recent trends threaten tradition.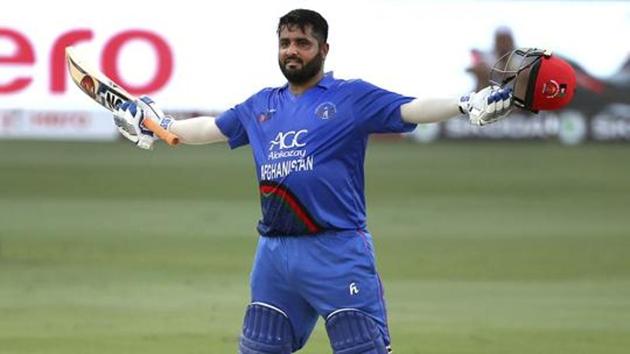 Hindustan Times, New Delhi |
Amrit Mathur
At election time, poll experts gaze into their crystal balls to predict the future. This is a difficult art to master, more error than trial, similar to the hit and miss efforts of a batsman on a seaming track. In this game of thrones, pollsters are never fully 'on the ball' .
Cricket is not unlike politics, frustratingly uncertain and difficult to call. No pundit knows how a game will unfold or what trick the next ball will play. When predicting pitch behaviour, experts have often literally bitten the dust. The chastened gurus have learnt to stick neither neck nor tongue out in any cricketing context.
Despite these pit(ch)falls, analysing cricket's future is a cottage industry that has turned mainstream. There is widespread concern about where cricket is headed, with many worrying that recent trends threaten tradition.
The prominent questions dominating this narrative are: Will Test cricket survive, even with lights and pink balls? Will cricket be swamped by the carpet bombing of leagues? And, will players abandon country for club?
There are no easy answers to those questions. What's certain though is each evolution in cricket over the last 50 years has been accompanied by warnings of darker clouds on the horizon. Today, alarm bells are ringing because historical changes shrunk cricket from five leisurely days to a snappy 10-over event.
Limited overs cricket began in early Seventies but Kerry Packer gave it a big shake, splashing a staid sport with technicolour paint. His innovations, stylistic more than substantive, were revolutionary: coloured clothing, fielding circles, miked-up players, team anthems and 'big-boys-play-at-night' kind of advertising campaigns for cricket under floodlights.
The shorter format became a box-office hit, commercially and cricket-wise, the change of gear making the game speedier. Cricketers became fearless, aggressive in attitude in intent, happy to swing bats in horizontal arcs instead of playing to straight lines. This trend peaked with Mohammad Shahzad smashing 76 from 16 without bothering to block a single ball and Harmanpreet Kaur hitting 100-meter sixes with the casual ease of a Kieron Pollard.
Sooner than later, the magic of white-ball cricket will wane because shrinking overs are about to hit a dead end. With matches down to 10 overs, will there be a 'toss-toss' situation with matches done and dusted in the duration of a football game?
The most fascinating innovation up for discussion: In red ball cricket, increase team size to 12, allowing the captain to use any 11 according to the match situation, like football's rolling substitutes. Rule changes in white ball cricket are aimed at correcting the current bat/ball imbalance. In what is the 'floating bowler' rule, the fielding captain has the option of bowling any one bowler -- if he so chooses -- to deliver 12 overs instead of 10 in ODIs, or 5 instead of 4 in T20.
Such uncertainty impacts strategy for both teams and creates excitement. The fielding captain will have to choose his best weapon during play, and the batting side would be in the dark. Imagine the horror of the batsman, waiting to target the 'weak link' at the death, suddenly finding the best bowler running in for one more!
In need of a new spark and the next big breakthrough idea, cricket will have to change laws to retain its appeal. Its fundamental core, passionately guarded by the MCC, has remained the same – it's still 11 versus 11 and the team that scores more runs wins. Cricket must change to adjust to changing times!
(The writer is a senior sports administrator and tweets @amritmathur1. Views personal)
Personalise your news feed. Follow trending topics