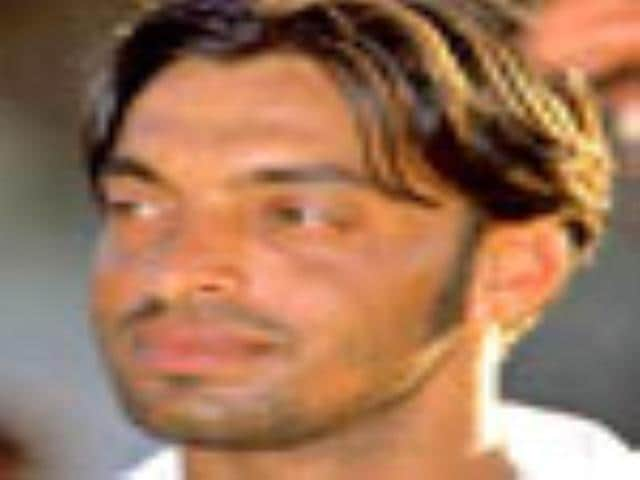 PCB charges Shoaib on five counts
The Pakistan Board charges the paceman with five counts of indiscipline, which may lead to a six-month ban on him.
UPDATED ON OCT 01, 2007 12:35 PM IST
The Pakistan Cricket Board (PCB) has charged Shoaib Akhtar with five counts of indiscipline, including the one involving his brawl with teammate Mohammad Asif, which may lead to a six-month ban on the mercurial pacer.
A PCB official said the five charges also include violating a probation period of six weeks, going to England to play a charity match without board's permission, making accusations against teammate Shahid Afridi and addressing an unauthorised press conference after being sent home from South Africa.
"Shoaib has to respond to these charges when he appears before the disciplinary committee on Oct 6," the official said.
He said a fine of Rs 300,000 was now automatic for violating the probation period of six weeks while he could be banned for up to six months if he did not come up with a satisfactory reply before the committee.
After being sent back from South Africa before the Twenty20 World Cup, Shoaib held a press conference and accused Afridi of instigating the brawl with Asif. He also claimed that he accidentally hit Asif with the bat.
But the fast bowler faces a tough time ahead because when the incident took place in South Africa, he was already on probation for six weeks after he was fined for leaving the training camp here without permission.
"The problem is that though an appeals panel later accepted his plea that he informed Shoaib Malik before leaving the camp but the probation period remained and secondly he didn't tell anyone he was going to England to play a charity game in August," the official said.
The disciplinary committee will also question Malik, Afridi, and Asif along with some other players about the incident in South Africa.
Shoaib has a history of problems with the establishment and of violating regulations.
The mercurial bowler was not invited for a reception in honour of the Pakistan team last night, a clear indication that he is not very high on the popularity list of the board at the moment.
Close