Shoaib Akhtar slams new free-hit rule
The Pak pacer urges the ICC to reconsider a new bowling rule which allows a free hit to a batsman, saying it is harsh on bowlers.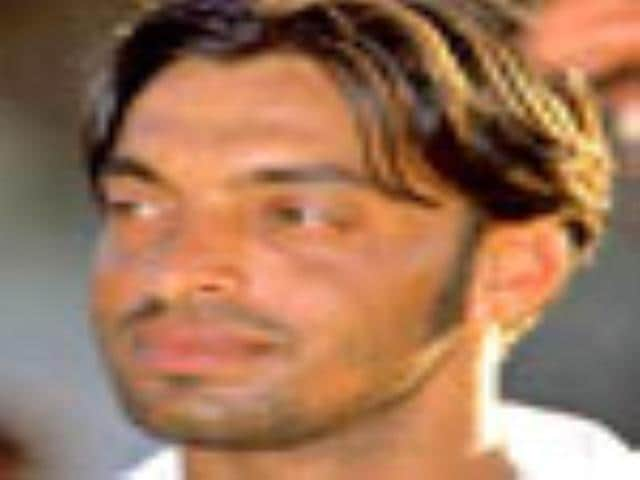 Updated on Jul 13, 2007 02:32 PM IST
Pakistan paceman Shoaib Akhtar on Friday urged cricket's governing body to reconsider a new bowling rule which allows a free hit in case of a no-ball, saying it is harsh on bowlers.
The International Cricket Council (ICC) last month approved the new rule, which allows a batsman to take a free swipe after a front-foot no-ball in a one-day match.
The batsman cannot be dismissed on the free hit except for being run out.
"One-day cricket heavily favours the batsman and the new rule is very harsh on bowlers," Akhtar said of the rule, which will come into effect in October this year.
The ICC's Cricket Management Committee suggested the change to make one-day cricket more attractive, but Akhtar hoped the move would be scrapped for the sake of bowlers.
"With this change there will be no margin of error for the bowler. If a bowler has come back from injury he would definitely lose his rhythm and bowl no-balls," said Akhtar, who has been plagued by injuries throughout his career.
The 31-year-old fast bowler regained fitness to force his way back into the preliminary squad for the Twenty20 World Cup in South Africa in September this year.
He missed the World Cup held in the West Indies this year through a knee injury.
Akhtar said one-day cricket has become too tough for fast bowlers.
"Bowlers have to toil hard in one-day cricket because most of the rules favour batsmen. Pitches are tailor-made for batsmen so everything is against bowlers," said Akhtar.
The bowler, known as the Rawalpindi Express for his pace, got a reprieve in a doping case last week.
The Court of Arbitration for Sport dismissed an appeal by the World Anti-Doping Agency against the overturning of bans on Akhtar and fellow paceman Mohammad Asif, saying it had no jurisdiction to deal with the matter.
Akhtar had been banned for two years and Asif for one year after testing positive for the outlawed steroid nandrolone last year. The bans were controversially lifted on appeal.
Akhtar was also in the team which toured Scotland earlier this month where both of Pakistan's matches -- against Scotland and India -- were washed out, leaving him hugely disappointed.
"It was a damp squib and disappointing for me because I desperately wanted some bowling at the top level," said Akhtar, who is now gearing up for the Twenty20 World Cup.
"Although Twenty20 cricket is tougher than one-day cricket, I am keen to play and help my team win the title," he said.
The inaugural Twenty20 event is to be played between September 11-13."
"Pakistan has talented players who can come good in this type of cricket. The format is very good for spectators and for sponsors so I think this type of cricket will stay."
Close Story
Personalise your news feed. Follow trending topics