Vijay Hazare Trophy: Son ignored, Kangra man takes Himachal Pradesh Cricket Association to court
Updated on Feb 06, 2018 02:56 PM IST
Parveen Sharma, a resident of Jawalmukhi town, has also written to the Himachal Pradesh Cricket Association's former chief Anurag Thakur over the alleged bias of the selectors against his son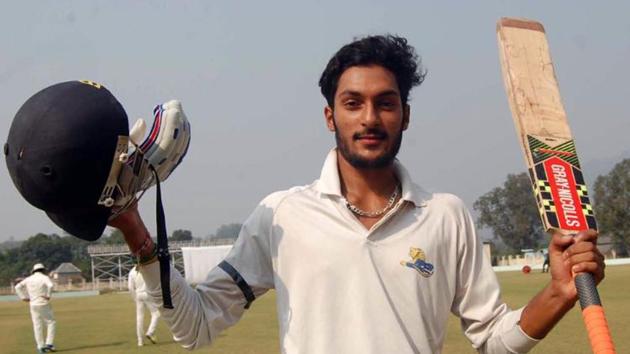 A Kangra man has slapped Himachal Pradesh Cricket Association (HPCA) with a legal notice after his son was ignored for the Vijay Hazare Trophy that began on Monday. Himachal registered a six-wicket win over Tripura in the first match.
Parveen Sharma, a resident of Jawalmukhi town, has also written to the HPCA's former chief Anurag Thakur over the alleged bias of the selectors against his son.
Sharma said, "My son Arjun Sharma is a left arm orthodox spinner and left-handed batsman. He has been playing as an all-rounder for HPCA since 2010 and has been a member of Under-23 one-day team of Himachal and has played CK Nayudu Trophy as well."
Arjun has been a consistent performer and has scored 493 runs in 17 matches for the Himachal team in four seasons, said Sharma.
Arjun was also selected for Ranji camp based on his performance, but was not selected in the 15- member squad for the Vijay Hazare Trophy, Sharma said.
"Instead, the HPCA selected a player from outside the state in the squad, violating the by-laws of its own constitution, which provides for special preference to Himachal players," Sharma alleged.
He also accused HPCA's chief coach Vikram Rathore and selectors for the prejudice against his son.
"Performance of my son is better than the two players from outside the state who have been included in the team for the Vijay Hazare Trophy," said Sharma.
"I urge HPCA to include my son in the team for the trophy or I will be forced to move the court," he added.
Meanwhile, HPCA spokesperson, Sanjay Sharma, said they haven't received any notice so far and will reply accordingly once they do.
"As far as the selection process in HPCA is concerned, it is completely transparent and there is no bias against any player. Selection is done on the basis of the performance at the pre-trophy camps," said Sharma.
Coach and the selectors have selected the players who performed best, the HPCA spokesperson added.
Personalise your news feed. Follow trending topics