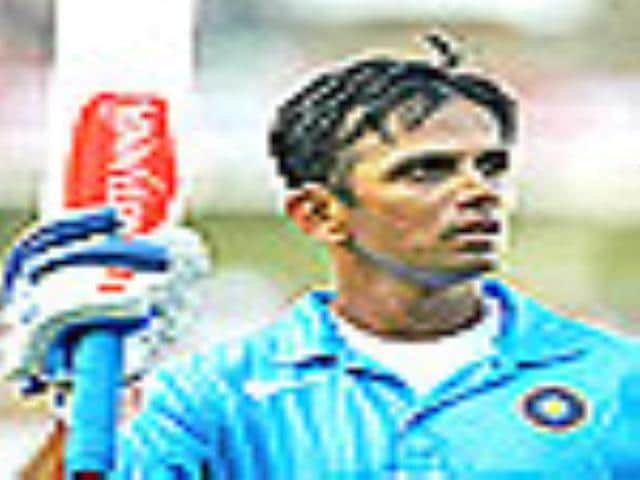 'T20 success can overshadow ODIs'
Rahul Dravid's performance in the IPL might have received more brickbats than bouquets, but it has not stopped him from embracing the T20. K Kumaraswamy reports.
Hindustan Times | By K Kumaraswamy
, Mumbai
UPDATED ON JUN 06, 2008 03:07 AM IST
He might not be in the one-day cricket reckoning anymore and his performance in the IPL might have received more brickbats than bouquets, but all that has not stopped Rahul Dravid from embracing the latest version of the game - the T20.
The former India captain, who has consistently weathered criticism about the suitability of his batting style in limited overs cricket, does not subscribe to the view that Test is the only genuine form of the game.
Contrary to general opinion, Dravid believes that the new generation of cricketers must take to all the three forms with equal enthusiasm and passion.
"I don't want the upcoming players to grow thinking that Test cricket is the purest version.
As a sportsperson, what you should be looking for is job satisfaction at the end of the day," Dravid said at a promotional event here on Thursday.
"What is more important is to discover your range of personality and so you must play all facets of the game.
"T20 is a new form and is going to be there. Youngsters have to make it a part of their cricket. They must learn it, adjust and adapt, and make it part of their skill sets."
Dravid, however, said that he has no grievance about T20 emerging as a strong format towards the end of his career.
"I played through a great era. When I was 21, I didn't have a choice. We knew that our focus for the next 10 years was on Test cricket," he said.
Dravid predicted that the number of ODIs on the international calendar would come down as the sport tries to accommodate T20.
"There is a limited time in a year. As T20 becomes popular, something has got to give," he said. "Maybe the number of ODIs will reduce. You might see that start to happen."
Close