Viacom 18 hopes to change the game with its free-IPL pitch
Feb 17, 2023 08:24 PM IST
The Reliance-backed broadcaster says its target audience is not just those who can afford smart TV's but anyone and everyone who has a smartphone.
If Viacom 18 is to be believed, sports broadcast on TV is facing an existential crisis. That's not their competitor Disney Star's take who agreed to shell out nearly the same sum - over ₹4700 crores annually – for IPL TV rights as Viacom 18 did for digital, when the league's media rights were split for the first time in its 15-year history.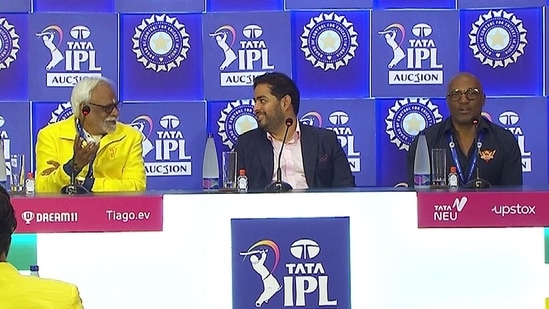 With IPL kick-off less than two months away, both broadcast majors are engaged in a battle to sell ad inventory. Reliance-backed Viacom 18 with its digital push is also luring TV viewers, and in the long-run hopes to attract linear TV advertisers.
"The honest truth is digital is already bigger than TV. The number of internet-enabled devices in the country is already 700 million. The IPL TV ratings have been coming down in the past few years," Anil Jayaraj, CEO, Viacom 18 Sports said in a select media meet. "We have a gameplan that cuts across access, languages and affordability,"
Offering an expensive property like IPL free on the Jio Cinema app is perhaps Viacom's boldest gambit.
"We believe the experience will be so spectacular that people will come back. There are multiple revenue streams that one chases, one of which is subscription. But we want to be the largest aggregator of audience ever seen in India," he said.
Content subscription rates in a price-sensitive market such as India are low. Disney could only make around $6 from their IPL package in India as opposed to $80 from their other properties in US.
Viacom's free cricket offering could further hurt Disney's monetization potential of their expensive digital acquisition - ICC World Cups for which they pay around $1.5 billion for four-year rights.
While the rise of digital is only expected to pick up speed, sports is one genre where TV still has relevance for appointment and family viewing. Viacom expects technology to change that, quickly. "In the last two years, high-definition TV watching has almost collapsed. All of them have migrated to smart TVs because data costs are low, there are multiple way to watch, you can cast it, use TV app, firestick etc."
For those who can't afford connected TV, they expect mobiles to do the trick. "The majority of access will happen on mobiles. People who have free-to-air and no access to pay TV - there are 50 million such households, that's 200 million consumers. They all have mobile phones. Our intent is to offer an option to them," he said.
Viacom promises to enhance the digital viewing experience with 'multi-cam, 4K, 12 language feed and other customizations' teaming up with 'the best in the world tech partners' with an objective of catering to any telecom consumers, not exclusively Jio.
The new market players are clearly casting their net wide to build viewership. But will the start-up slowdown pose a challenge to their ad targets? "Any slowdown is a challenge," he said. "The key in digital is you have advertisers who can come in at any value as long as you define how many people you want to reach."
'WPL will stand on its own'
With the newly acquired rights for the upcoming Women's Premier League (WPL), – they paid ₹951 crores for five years - Jayaraj says they expect every event to stand on its own. "There is the larger goal of aggregating audiences for our app which is what WPL will do. But it needs to deliver on business and brand matrix and we feel quite strongly, it will."