Women's World Cup: How India should guard against being tripped up by England
Mithali Raj-led India will face a tough challenge from hosts England in the ICC Women's World Cup 2017 final at the Lord's on Sunday.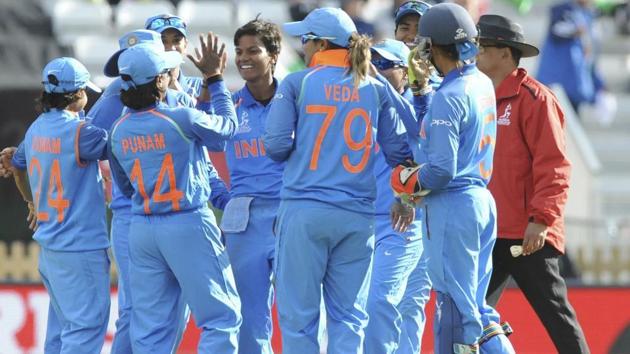 Updated on Jul 22, 2017 09:42 PM IST
India is on the verge of a women's cricket revolution after beating Australia in the World Cup semi-final, and skipper Mithali Raj would expect her side to continue their blistering form and usher the female's game into a new era with a victory over England in Sunday's finale at Lord's.
(Read | BCCI to reward Rs 50 lakh to each India player for Women's World Cup performance)
The closest India have ever come to the title is when they finished as runners-up in 2005, losing the final to Australia 98 runs. Then, it was a young Mithali - who ended the tournament as India's leading run-getter (199 runs @49.75). Twelve years later, it's an entirely different setup, captained by the ever-resilient and the top-scorer in women's ODIs - Mithali Raj.
(Read | India vs England, Women's Cricket World Cup: History awaits Mithali Raj & Co.)
To have a full house at Lord's for the final makes it one hell of an occasion for the sport. With Heather Knight's team ticking almost all boxes, can India defy the odds and become the fourth team to win the Women's World Cup title? Well, this is how they can:
-> Bat first if the coin falls India's way
It doesn't matter how many times it's been written about or said but "winning the toss and batting first" in a big final is always a nice thing to do. The scoreboard, whether it reads 250 or 350, has the team batting second under pressure especially if two or three wickets fall early. The men's Champions Trophy final recently was a classic example of how the team batting second – India in this case --- lost the plot after losing early wickets in chase.
(Read | Indian cricket gears up for another historic moment in England, the sport's home)
If Mithali Raj is lucky enough to win the toss, she should opt to bat. In case England win the toss and opt to bat, India should restrict them to within 220.
-> Pace the key: Imperative to strike early
The Indian team has responded well under pressure throughout the tournament. Given the fact that the deck at Lord's is flat, it would be imperative for Jhulan Goswami and Co. to strike regularly and not allow pressure to build on India. It will be tough as England will be supremely confident after their win over South Africa in the semi-finals. They seem to have all the bases covered.
(Read | 'Mithali Raj, Jhulan Goswami deserve to play the final of their last World Cup')
Jhulan, who has lost some pace over the years, would have to use her experience to sow the seeds of doubt in England batsmen's mind.
-> Play fearlessly as there is nothing to lose
This is Mithali Raj and Jhulan Goswami's last World Cup and no one else deserves to be in the final more than these two. Both have done so much for their country and it would be a proud moment to see them end on a high. India have already surprised many by reaching the final, especially by winning the last two matches in emphatic manner.
Hosts England were the pre-tournament favourites so, India will go with no pressure. They can afford to play a fearless brand of cricket.
Close Story
Personalise your news feed. Follow trending topics