Zimbabwe players protest over overdue wages as Lalchand Rajput takes over
Former India batsman Lalchand Rajput was handed the Zimbabwe coach job amid serious issues between the controversial southern African cricket board and the national players over unpaid wages etc.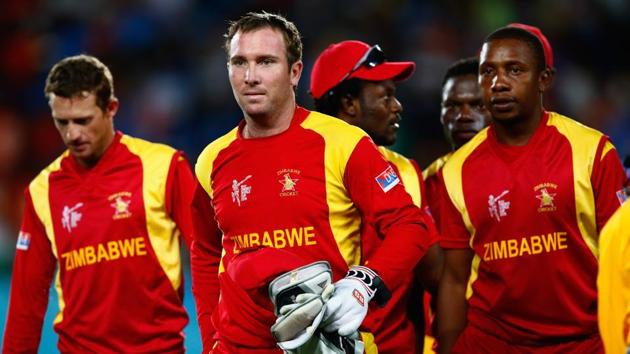 Published on May 19, 2018 08:25 PM IST
Hindustan Times, Mumbai |
HT Correspondent
A day after former India batsman Lalchand Rajput was named interim coach of the Zimbabwe cricket team, players have decided to go on strike over unpaid salaries, match fees and bonuses.
Zimbabwe Cricket has been in a state of turmoil for months and coach Heath Streak, assistant Lance Klusener and many officials, including under-19 coach Steve Mangongo, have parted ways. Rajput's last assignment was with the Afghanistan cricket team.
READ | IPL 2018: Kings XI Punjab hopes for miracle in clash vs Chennai Super Kings
Zimbabwe cricket has lurched from one crisis to another due to a string of player-official clashes, controversial selections and financial issues. Uncertainties also led to Brendan Taylor, Zimbabwe's best batsman at the 2015 World Cup, quitting the team to play in England. However, he is back with Zimbabwe.
Failing to qualify for the 2019 World Cup led to the axe falling on former wicket-keeper Tatenda Taibu, who feels cricket in the country is dying a slow death. "The state of cricket in the country is really at a critical point," Taibu told cricfrenzy in an interview. "If something is not done very soon, we are actually witnessing the death of Zimbabwean cricket, unfortunately. It is not very nice for me to be saying this, but it is the truth."
Zimbabwe will host a tri-series against Australia and Pakistan in June, and the player trouble puts that in jeopardy. Taibu blamed the Board for the mess Zimbabwe cricket finds itself in.
"For anything to work, it must have strong leadership. For a team to win matches, they must have a strong captain, a strong coach, and strong senior players. In 2004, we had a debt of about $600,000, but our debt now is about $20 million. It just indicates how badly our organisation has been running over the last 14-15 years."
READ | AB de Villiers continues fine form, slams fifty for RCB vs RR
Short-term contract
Rajput hoped he can get the team to produce a strong show in the Tri-series. "My job is to get the best results, for the team to do well, perform better. For the tri-series against Australia and Pakistan, both strong teams, the first goal is to reach the final," Rajput was quoted by the International Cricket Council as saying.
Rajput will begin with a three-month contract, which is expected to be extended based on results. "For now, the deal is for three months. After that, if both parties agree, it will be extended. I am really happy with this, because this is what I was looking for after the job with Afghanistan," Rajput said.
"Afghanistan did exceptionally well when I was coach, so the people in Zimbabwe must have seen something that impressed them."
READ | Rahul Tripathi scores first IPL 2018 fifty for Rajasthan Royals vs RCB
Rajput hoped he can motivate Zimbabwe players. "My first job will be to get the players ready for the tri-series. I have not yet met the players; I will go there and slowly find out everything, meet them, understand them, motivate them.
"There is a lot of talent there, but I need to turn things around quickly and hopefully take them to the next level. The main thing is to get the players together and get them to perform as a unit."
Close Story