Centre withdraws special security to rebel Congress MLAs who joined BJP in 2016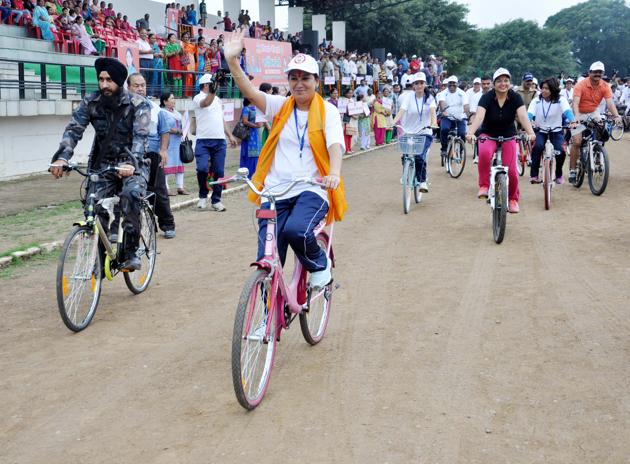 Updated on Feb 20, 2018 09:42 PM IST
The Centre has finally revoked the special security cover provided to the 10 rebel Congress legislators in Uttarakahnd who revolted against the then Harish Rawat government in 2016.
The move comes more than 20 months after the rebel Congress legislators switched over to the Bharatiya Janata Party (BJP), putting the future of the then Congress government in jeopardy.
The 10 rebel Congress leaders included Harak Singh Rawat, Vijay Bahuguna, Shaila Rani Rawat, Shailendra Mohan Singhal, Umesh Sharma 'Kau', Pradeep Batra, Rekha Arya, Subodh Uniyal, Pranav Singh Champion and Amrita Rawat.
They were provided the special security cover during the political turmoil in the aftermaths of the rebellion. The Union home ministry had then reasoned that there was considerable threat perception against the leaders.
The security cover, however, continued even months after the leaders joined the BJP, contested the 2017 assembly polls and most of them were reelected and became ministers in the new government.
Speaking about the withdrawing the security cover, BJP legislator Umesh Sharma 'Kau' (who had revolted against Harish Rawat) said, "The CISF jawans were withdrawn on February 5 and now we have our own government in the state and feel secure.
"The security was required then as we feared that the Congress government and its members could do anything against us for opposing them."
Similarly, BJP legislator from Roorkee, Pradeep Batra, who too revolted against Harish Rawat, said, "The government is working smoothly so a special security is not required. If I feel any threat in the future, I will approach the police for protection."
In 2017, Hindustan Times, in an RTI application, sought the details of security cover provided by the Centre to the leaders.
The RTI application specifically asked about the number of paramilitary personnel deployed for the purpose, the cost incurred, the grade of security extended and what grounds it was being provided to the leaders. The information was, however, denied by the Centre, citing security reasons.
The state government, however, said that it had no information about the Centre's decision to withdraw the paramilitary forces.
"We are not aware of it," said state urban development minister and government spokesperson Madan Kaushik.
"The security cover was provided by the Union home ministry after analysing the threat perception to the legislators who had opposed the Harish Rawat government and only the Centre can answer questions related to it. We have nothing to do with it," he said.
The Congress, on the other hand, has demanded an explanation on the cost incurred for providing the security cover.
"The Centre and state government must answer who will pay the cost incurred for providing the security cover. They must disclose the details of the expenditure before the public," said Congress spokesperson Mathuradutt Joshi.
"There was no threat to these people. The deployment (security cover) was against the provisions and protocols. The cover should have been revoked much earlier but it is good that the central forces have finally been withdrawn even though it is late."
Close Story