Complaint lodged against folk singer for 'defaming Uttarakhand culture and CM'
Pawan Semwal was accused of using derogatory and insulting words to defame chief minister Trivendra Singh Rawat.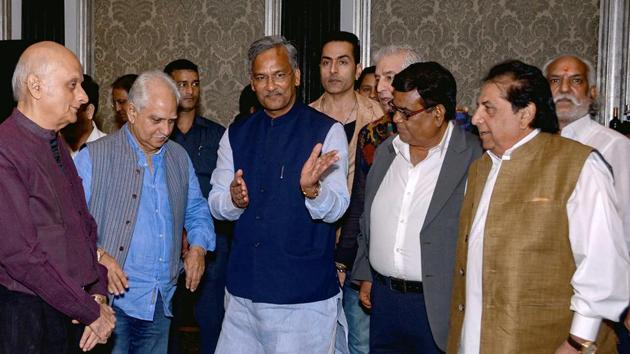 Updated on Sep 06, 2018 01:26 AM IST
A complaint was lodged against a Garhwali folk singer and 14 other people for allegedly defaming Uttarakhand culture and chief minister Trivendra Singh Rawat through derogatory lyrics.
Anil Kumar Pandey, a resident of Haridwar Bypass Road, on Wednesday lodged the complaint against Pawan Semwal, Nehru Colony station house officer Rajesh Shah said.
"In his complaint, Pandey has accused Semwal, video producer Deepak Negi, video promoter Roshan Raturi and 12 others of defaming the chief minister by using derogatory and insulting words against him in the song.
"He had also accused them of trying to provoke the public of state against CM Rawat," Shah told HT over phone. The complainant also handed over a DVD of the song to police.
Police are investigating the complaint and a case is yet to be registered.
The police officer said: "The DVD was sent to cyber forensic laboratory for investigation to ascertain if the voice is of Semwal."
Complainant Pandey said: "It is just shameful that Semwal himself being a native of Garhwal have sung such a song insulting the culture of Uttarakhand. He has also made personal attacks on Rawat by using inappropriate and insulting words."
When contacted, Semwal refuted the allegations. "The issue is being unnecessarily politicised. I never insulted the CM in the song... For a part of the video deemed objectionable, we had already edited it and rendered an apology to CM," he said.
The BJP state unit had a few days ago condemned the song and threatened legal action against Semwal.
Close Story
Personalise your news feed. Follow trending topics