Latest from trivendra singh rawat
In a letter to BJP national president JP Nadda, Rawat wrote that he wanted to dedicate his time "to ensuring the return of BJP in power in the 2022 polls".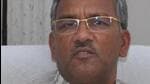 Updated on Jan 20, 2022 05:41 AM IST
At 45, Pushkar Singh Dhami will be the youngest yet chief minister of Uttarakhand. He takes over at a time when the state will be facing the assembly polls next year. He, however, said that he will take the challenge of the 2022 Uttarakhand assembly polls and "turn it into an opportunity".

Published on Jul 04, 2021 06:14 AM IST
Tirath Singh Rawat stepped down late on Friday just four months after he was given the post by the Bharatiya Janata Party (BJP). He took over the charge from Trivendra Singh Rawat who was Uttarakhand's CM from March 2017 but had to leave the role as BJP sought his exit.


Updated on Jul 03, 2021 02:21 PM IST
Tirath Singh Rawat, when he took charge, said he will take ahead the work done by the Trivendra Singh Rawat government, but it has become clear that he has decided to review and likely reverse some of the decisions his predecessor made.


Published on Mar 14, 2021 04:20 PM IST
Party insiders say decision taken after "rift" in party over CM's decision to participate in the programme being held in constituency of a critic of former CM Trivendra Singh Rawat.


Published on Mar 14, 2021 08:04 AM IST