Inquiry ordered against two 'indisciplined' primary school teachers
May 25, 2018 10:07 PM IST
The education department has initiated inquiries against two teachers of the government primary school at Jaspur in Udham Singh Nagar district 'for indiscipline'
The education department has initiated inquiries against two teachers of the government primary school at Jaspur in Udham Singh Nagar district "for indiscipline".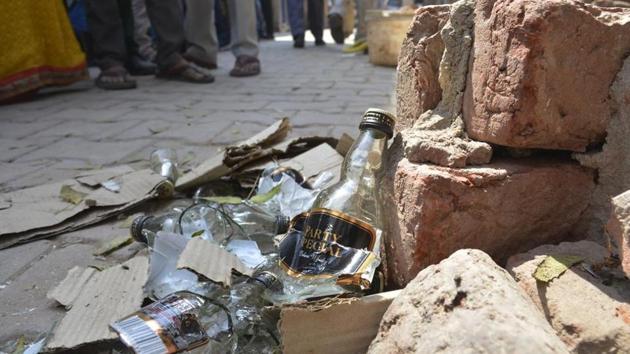 A letter has also been written to the higher authorities for stopping their salaries, said Anil Kumar, the block education officer (BEO).
The action against the teachers comes after Jaspur MLA Adesh Chauhan conducted a sudden inspection at the school on Thursday.
Chauhan said that there were complaints against the teachers. "Villagers had complained to me that a teacher of the government primary school at Jaspur comes school daily, but after signing the attendance register, he starts boozing instead of teaching. He comes late and leaves before the school is over," he said.
When Chauhan visited the school on Thursday, the students told him that the teacher brings liquor with him and drinks regularly. They showed a heap of empty liquor bottles behind the school.
Another teacher of the school is absent since March, but drawing salary regularly. "When I visited, I found the school closed. Villagers called the student who keeps the school key. After opening the school, I called the BEO to see the condition of the school and instructed him to take action against teachers," he said.
It was then the BEO recommended action against the two teachers.