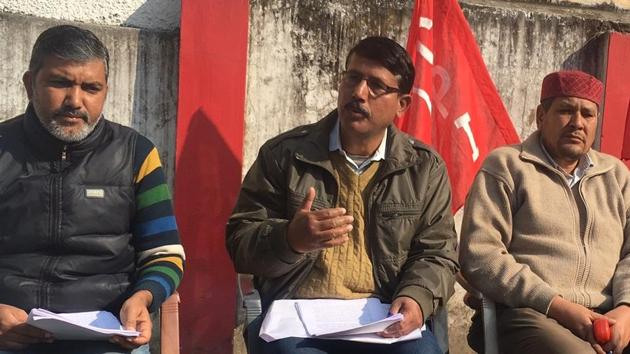 Left parties to contest 25 seats, line up series of public conventions in January
The parties have decided to up a joint front against the Congress and the BJP.
UPDATED ON DEC 29, 2016 10:11 PM IST
Three Left parties, which have no representation in the present 70-member Uttarakhand House, on Thursday announced to jointly contest 25 seats in the upcoming assembly elections hoping to emerge as a strong opposition to raise "key issues confronting people."
The CPI, the CPI (M) and the CPI (ML) also declared they would not support any national parties in the elections, due early next year.
"We have decided to form an alliance to contest the ensuing elections so that we can emerge as a strong opposition to address local issues," CPI state secretary Anand Singh Rana told a press conference here.
Contesting separately, the three Left parties failed to open account in the 2012 assembly elections with their voting share ranging between paltry 1.43% and 3.17%. To improve the figure this time, the three parties lined up six joint conventions in various parts of the state to be held on January 13, 16, 17, 18, 21 and 22.
"We do have nearly 5000 workers. But there are lakhs of people who support our ideology. Through these programmes we will connect with these people by establishing communication with them," CPI (M) state secretary Rajendra Singh Negi said.
Of the 25 seats, CPI (M) will put up candidates in 11 constituencies, CPI in nine seats and CPI (ML) in five.
The Left parties accused both the Congress and the BJP of exploiting the state in the name of development and flayed the two national parties for the disaster fund scam and the uncertainty over declaring Gairsain as Uttarakhand's permanent capital.
"In 16 years of statehood we have seen 10 chief ministers. But, none of them ushered in development for people in remote areas," said CPI (ML) state secretary Rajendra Pratholi.
Close