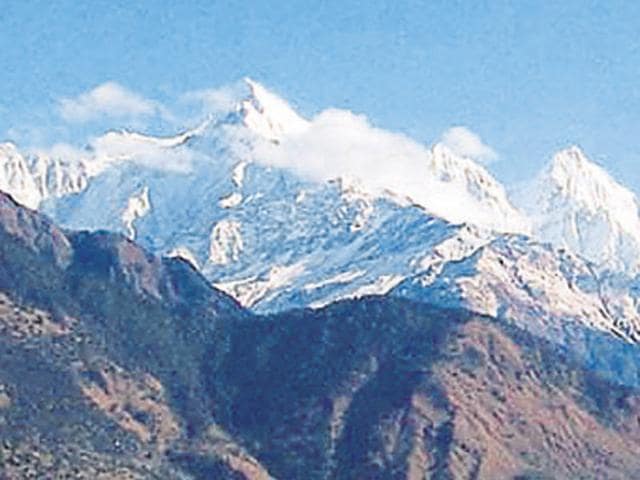 Mountain policy for conservation of Himalayas and Western Ghats in pipeline
Ministry of environment, forest and climate change is working on the policy which will incorporate landscape planning, water conservation, livelihood opportunities and various other important aspects
UPDATED ON NOV 23, 2016 09:39 PM IST
The Union government is formulating a "mountain policy" for conservation of Himalayan region and Western Ghats, additional secretary in the environment ministry Amita Prasad said on Wednesday.
Ministry of environment, forest and climate change (MoEFCC) is working on the policy which will incorporate landscape planning, water conservation, livelihood opportunities and various other important aspects that will help "keep the sanctity of mountainous areas intact," she told HT.
The Himalayan mountain ecosystems pass through 11 states namely Jammu and Kashmir, Himachal Pradesh, Uttarakhand, Sikkim, Assam, Arunachal Pradesh, Manipur, Meghalaya, Mizoram, Nagaland, Tripura and West Bengal. The Western Ghats runs through the west coast from Maharashtra to Tamil Nadu's Kanyakumari, the southern-most tip of the country.
Both the regions are plagued with deforestation, wildlife and habitat loss, population pressure, encroachment among others.
Prasad was here to attend an event at Wildlife Institute of India (WII).
Twenty four percent of the total land area of India is covered by mountains. So, it is imperative to have a mountain policy that should focus on the preservation and also provide livelihood opportunities to locals," she told HT on the sidelines of the event.
Prasad expressed dissatisfaction over the delay in framing the policy which, she says, is a must. She lamented that while the country is governed by various policies on water, wildlife and forest, mountains remained ignored.
Niti Aayog on various occasions had suggested preparing mountain policy to mitigate disasters and check haphazard developments, which is the root cause of natural calamities.
The recommendations however, are now being implemented.
"Disaster resilient plan will be an important aspect of the policy. Presently, we don't have strategy to understand the reasons behind disasters, like the one Uttarakhand witnessed in 2013. The proposed mountain policy will encompass various researches on subjects like moisture, water, development, energy, infrastructure, human habitations and others," she added.
Hydropower projects will however not come under the framework of the policy, the additional secretary said. Many experts though identify a slew of hydropower projects lined up in the state as one of the factors that led to Kedarnath disaster that killed thousands of people in 2013.
She said under the energy segment, central government is trying to address the issue by laying emphasis on renewable energy.
.
Close