No Uttarakhand varsity in UGC's 60 institutes granted autonomy
None of the 26 universities in Uttarakhand have been able to make it to the list of 60 institutes of higher education that were granted autonomy by the UGC on Tuesday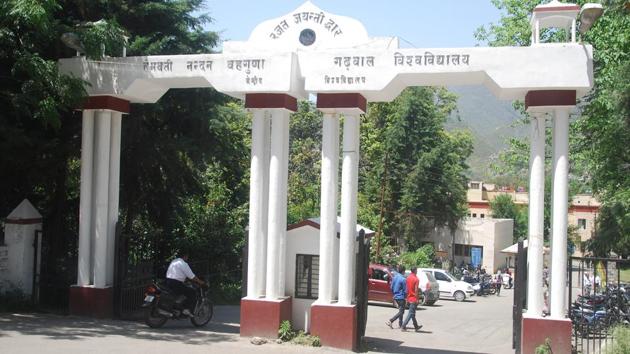 Updated on Mar 26, 2018 10:27 PM IST
None of the 26 universities in Uttarakhand have been able to make it to the list of 60 institutes of higher education that were granted autonomy by the University Grants Commission (UGC) on Tuesday.
The institutes that have been granted autonomy include five central universities, 21 state universities, 24 deemed universities, two private universities, and eight colleges.
These institutes were selected for having "maintained high academic standards" in the country. Speaking about the decision, Union minister of human resource development, Prakash Javadekar said, "These universities will remain within the ambit of UGC, but will have the freedom to start new courses, off campus centres, skill development courses, research parks and other new academic programmes."
The autonomy will also give these institutions the freedom to hire foreign faculty, enrol foreign students, give incentive-based emoluments to the faculty, enter into academic collaborations, and run open distance learning programmes, the minister said.
According to the website of the directorate of higher education, Uttarakhand, there is one central university, nine state universities, 11 private universities, four deemed to be universities, and one agriculture university in the state.
Dr BC Melkani, director, directorate of higher education, Uttarakhand, said there were many factors because of which state universities were unable to compete nationally. He said there was a need to improve basic infrastructure like furniture, laboratories, campus buildings and libraries in the universities. "The directorate is trying to connect all institutes with e-library. Many colleges in the hills still don't have adequate buildings. Infrastructure and faculty development needs to be taken up. The government is taking this on priority."
He, however, said that the GB Pant University of Agriculture and Technology should have made the cut on the basis of the research work.
"Research is being carried out in our universities, but I won't say that it is of the desired quality. For students to benefit, the universities need to compete nationally. We will be able to talk about these aspects only once the basic infrastructure is in place. The government is working in this direction."
Meanwhile, registrar of Hemwati Nandan Bahuguna Garhwal University (HNBGU), Dr AK Jha, said, "This is a new central university. There are many problems here. We don't have a regular vice-chancellor. Besides, there are environmental and geographical factors that pose hindrance in the university's performance. For example, even if there is mild lightening, our WiFi stops functioning. We also need to change the mindset towards research."
HNBGU is the only central university in Uttarakhand. It was upgraded from a state university to a central university in 2009.
Close Story