6-yr-old murdered in Delhi by mother and her lover after she saw them in compromising position
Police said the woman from east Delhi's Ghazipur had an extra-marital affair, and later planned the murder of her daughter with her lover after the child found them in a compromising position.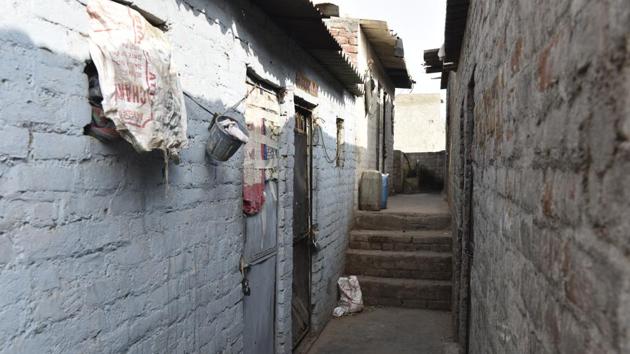 Updated on Dec 15, 2017 09:47 AM IST
A six-and-a-half-year-old girl was killed by her mother and her partner in east Delhi's Ghazipur on Wednesday night, after the child reportedly saw them in a "compromising position", police said.
Deputy commissioner of police (east), Omvir Singh, said that the 29-year-old woman and her partner, Sudhir, 23, were arrested on Thursday, after neighbours tipped off investigators about their affair.
"The couple planned to kill the girl after she threatened to inform her father," said DCP Singh. The woman lived with her husband and three children, two sons and a daughter, near Ghazipur Dairy Farm in east Delhi. Her husband is a cart puller. The accused, Sudhir, a labourer, lived in the same neighbourhood.
"The woman had an extra marital affair with Sudhir for some time. She later planned the murder of her daughter with him after the child found them in a compromising position on Wednesday evening . The man slit the girl's throat, while the mother held on to her hands. Both have confessed to their crime during interrogation," said Singh.
Police said that on Wednesday evening, Sudhir allegedly entered the woman's house while her husband was out drinking at a nearby liquor shop. The woman's minor sons, aged four and two years old, were watching television in another room.
"The woman's daughter spotted them in a compromising position. She threatened to tell her father, after which the duo took her to a neighbour's terrace and slit her throat with a knife," said an investigator.
Police have recovered the knife used in the murder from the house. Police said that after the murder Sudhir left the house while the woman approached the neighbours and told them that her daughter was missing. She then pretended to join her husband and other neighbours in searching for the girl.
Police received a PCR call about the missing girl around 10pm on Wednesday. A police team reached the house and began a search for the girl, a Class 1 student at a government school. Police later found the body on the terrace of the neighbour's building at around 1.30am on Thursday.
The girl was taken to a hospital where she was declared brought dead. A murder case was subsequently registered at Ghazipur police station.
"Initially, the girl's mother was very calm during investigation. However, during further probe, we became suspicious about her role because neighbours informed us that she was having an affair with Sudhir who lived in the same neighbourhood. Both were interrogated and they confessed to the crime," said the officer.
Police said the woman had told her four year old son that his sister was 'taken by ghosts.'
Close Story
Personalise your news feed. Follow trending topics