All airlines need to follow mandate on courteous behaviour to passengers
DGCA issued a circular to all airlines and airport operators in which it said it was imperative to strengthen customer service skills in areas of courtesy and behaviour to mitigate passenger inconvenience and make air travel a pleasant experience.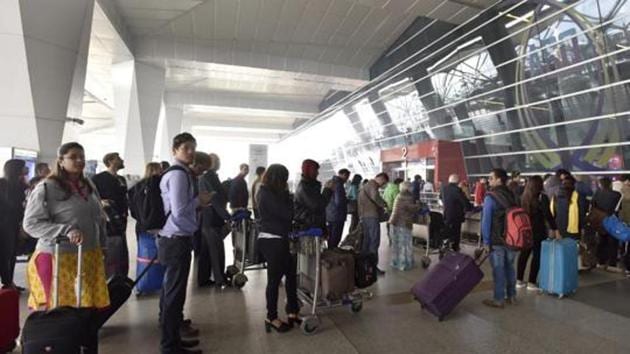 Updated on Nov 20, 2017 04:34 PM IST
The dastardly attack on a passenger of Indigo airlines by its ground staff on the tarmac of Delhi airport last month has sent shock waves around the country. More so because it comes from an industry that spoke with such righteous indignation about unruly passengers.
Certainly, rude and rowdy behaviour by passengers is condemnable and needs to be put down with a firm hand and the airline industry has now been armed with the power to punish such passengers by putting them on a 'No Fly List'. But what about the violent conduct of airline staff towards passengers? Passengers now need to know how the industry and the regulator will deal with such cases and also prevent such aggressive and violent behaviour in the future.
Ironically, the IndiGo incident comes just one and a half months after the Directorate General of Civil Aviation(DGCA) directed all airlines and airport operators to ensure their ground staff engaged in passenger handling "extend an extremely polite and courteous behaviour towards the travelling public".
Titled "Facilities/courtesies to esteemed travelling public at airports" and dated August 31, 2017, the DGCA circular addressed to all airlines as well as airport operators, said, "It is imperative to strengthen customer service skills at airport level , especially in areas of courtesy and behaviour by all stakeholders to mitigate passenger inconvenience and make air travel a pleasant experience."
In this regard it said : "Airlines/airport operators shall ensure all the ground handling staff engaged in passenger handling undergo periodic soft skill training for sensitization, courtesy, behaviour and procedures for assisting the passengers." I wonder how many airlines conduct such sensitization training to their ground staff and how often.
The circular, which is an updated version of an earlier circular on the subject issued in 2014, reiterated that "As all passengers are very important, valued and esteemed customers, any incident of misdemeanour, discourteous behaviour and harassment shall be dealt by the airline/airport operator on top priority basis and shall be reported to DGCA in a prescribed format given at Annexure II to this Circular". The circular also reminded airline/airport operators that they must acknowledge all complaints immediately and resolve them at the earliest, but not exceeding one month.
The DGCA warned the aviation industry that airlines/airport operators not complying with these directions shall be liable for penal action as per the provisions of the Aircraft Act, 1934 read in conjunction with the Aircraft Rules, 1937 and other relevant provisions of the Indian Penal code. The DGCA said it would ensure compliance through surveillance.
I must mention that as per the DGCA data, complaints on 'staff behaviour' constitutes the fourth largest chunk of complaints filed by passengers and the number of such complaints is increasing. In the month of September, for example, complaints on customer service constituted the largest number–31.4 per cent,
followed by flight problems : 25.9 per cent, baggage issues: 16.5 per cent and staff behaviour: 9.2 per cent.
Complaints on staff behaviour was 7.8 per cent of the total number of complaints in August and 5.5 per cent in July . Even though the DGCA mandates that airlines send reports of any complaints of misdemeanour against the staff to the DGCA along with the data on the action taken against the erring employee, the information on the follow-up action by the airline is not provided on the DGCA website. Consumers have a right to this information and it must be made public.
And the DGCA must ensure that airlines follow its mandate on 'courteous and polite behaviour ' towards passengers , in its letter and spirit.
The regulator should also inform passengers of the action taken by it against those violating these instructions.
Close Story
Personalise your news feed. Follow trending topics