Bollywood is the final stop for YouTube star Bhuvan Bam
Updated on Jul 04, 2016 07:28 PM IST
Bringing smiles to many a faces with his videos, the Delhi-based YouTuber Bhuvan Bam says he always wanted to be an entertainer.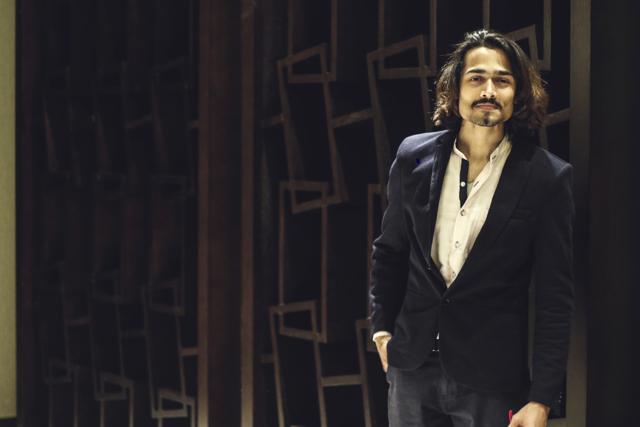 "I'm not a regular 9 to 5 guy," says Bhuvan Bam, who has more than 6 lakh subscribers and 95,926,441 views on his YouTube channel – BB Ki Vines. There has been no looking back for him ever since he shared his satirical video, inspired by a TV news reporter, on his Facebook (FB) profile.
"I was watching TV one day. A news reporter was covering the story where a son had been lost in a flood. He asked the mother some insensitive questions. Uske liye mainne ek video banaya and I put it on my FB page.
Read: #LaughterGames: 9 Indian YouTubers launch comedy web series
"I always wanted to be an entertainer whether it be through acting or singing. I used to upload my videos on my FB profile initially. But then I created the BB Ki Vines page and started uploading the videos on it. The response was overwhelming and my life took a different turn," says Bam who was born in Gujrat but has been brought up in Delhi.
Sorry Dad, Papa Maakichu, Mr Hola Returns, Examination Hutiyapa, Bancho Ka Break up, are the titles of his videos which are hilarious and show Bhuvan donning different avatars. Bam says most of his characters in the videos are inspired by people.
"I keenly observe things and people around me. Luckily the people around me are such that they have helped me create my own fictional characters. Each person has a unique body language, way of taking and walking. Sab mujhe hi milte hai... You meet all sorts of people in the Metro. All the characters be it mummy, daddy, they all lie within me. But the one I relate to the most is Banchordaas. He's my best friend. Uski jo aadatein hain, woh meri bhi hain. He falls in love very easily!"
Read: Music and laughter therapy at Friday Jam
Apart from making people laugh their heart out, he also stuns his fans with his singing, every now and then. Ask him how did he develop an interest in singing? "After my 12th boards a guy offered me to sing in a restaurant. Till my second year of college, I used to perform at a Delhi restaurant. Then I started writing my own songs. And now I play them everywhere," says the singer-songwriter and guitarist.
His videos, primarily shot from his phone's front camera see BB portray different roles, which he says is the USP of BB Ki Vines. "I thought of incorporating more actors in my videos, but I soon realised that people like them the way they are. Till the time I don't have a big production team, a big crew and more money, It just be me."(laughs)
Future plans? "Bollywood," he quips.
Personalise your news feed. Follow trending topics