Civil services aspirant 'kills' self in PG accommodation in north Delhi
A 27-year-old civil services aspirant was found hanging from a ceiling fan at a paying guest (PG) accommodation in north Delhi's Nehru Vihar near Timarpur where she had been staying for the last eight months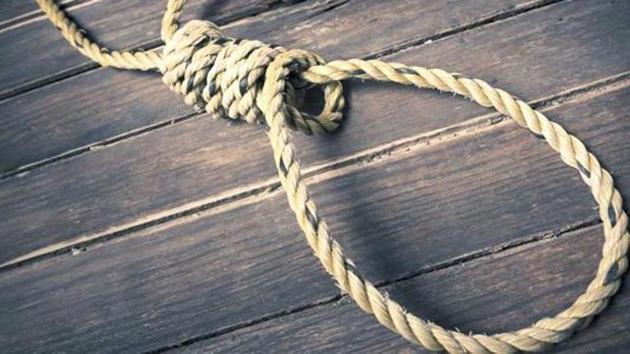 Updated on Jan 02, 2018 07:18 AM IST
A 27-year-old civil services aspirant was found hanging from a ceiling fan at a paying guest (PG) accommodation in north Delhi's Nehru Vihar near Timarpur where she had been staying for the last eight months, police said on Monday.
Police suspect it to be a case of suicide as the room, on the third floor, in which the woman was found hanging was locked from inside. A suicide note was also found in the room. The note states that the deceased was allegedly ending her life because she had an "ugly" face, said police.
"The woman has written that she was upset because of her face. She has also written that she was taking the extreme step on her own and nobody should be held responsible for her death," said a police officer.
An inquiry by a local sub-divisional magistrate (SDM) has been ordered because rules stipulate that if a married woman dies in a marriage of less than seven years, an SDM inquiry had to be initiated.
The victim has been identified as Juhi. She belonged to Kashipur in Uttarakhand. Police have not shared her last name. They said she had been married to a businessman in Kashipur for the last six years. The couple did not have a child.
Jatin Narwal, deputy commissioner of police (north), said the incident was reported to them around 10.30 am by a woman resident of the PG accommodation, where the suicide took place. The caller lives on the same floor but in a separate room. The woman told the police that Juhi had locked her room from inside and was not responding to repeated knocks on the door and calls on her mobile phone.
A police team reached and broke open the door. Juhi was found hanging from a ceiling fan. Her body was taken to a nearby hospital where doctors confirmed her brought dead. The body was later sent to a local government hospital's mortuary for an autopsy. Juhi's family members were informed about her death.
"We are waiting for the SDM's report. Further action will be taken as per the SDM's suggestion and the woman's autopsy report," added Narwal.
Close Story