Delhi and urban farming: The city needs its farmlands and its farmers need help
Updated on Mar 26, 2018 07:04 PM IST
According to the Economic Survey of Delhi released last week, the city was losing its cropped area at 2.28% annually.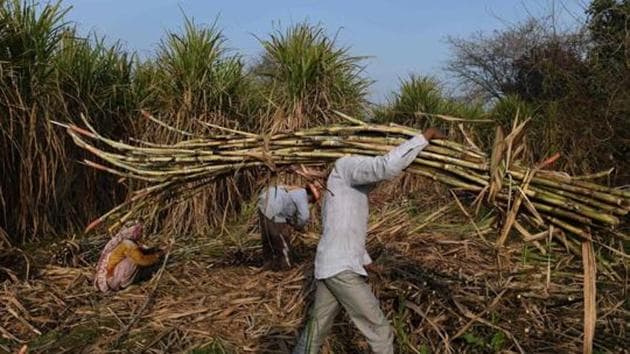 For a city that was for long scorned as an overgrown village, it is surprising how fast Delhi is losing its rural character.
Between 2001 and 2011, Delhi's rural population has more than halved from 9.45 lakh to 4.20 lakh.
Rapid urbanisation — at 97.5%, the national capital is already the most urbanised city in India — has drastically shrunk the rural living space too. Between 1961 and 2011, the number of Delhi's rural villages fell from 276 to 112.
An overstretched city, Delhi is India's car capital and its people breathe the world's foulest air. Under the circumstances, it would be suicidal here to lose even an inch of open, green space. And yet, according to the Economic Survey of Delhi released last week, the city was losing its cropped area at 2.28% annually.
Between 2000 and 2016, the farmlands under cultivation decreased from 52,816 to 34,750 hectares. The main reasons for falling agricultural activity in Delhi, the survey stated, was "fast urbanisation and shift in occupational pattern." In 2011, just 1.31% of Delhi's workforce was engaged in farming.
As families grew, average land-holdings shrank. At least 77% of operational holdings belonged to marginal and small farmers, who held two hectares or less of land. The farmers, of course, are doing their best, growing more of vegetables and flowers, that get them more money, and less of traditional crops.
However, the rush to accommodate the city's surging population and booming infrastructure has ensured that Delhi's farmers see bigger returns in selling their lands. Earlier, land sharks operated illegally to build unauthorised colonies in connivance with local politicians. Now, there is also the legal option under the land-pooling scheme of the Delhi Development Authority.
The responsibility of saving the city from ecological degradation, however, cannot just rest with the farmer. They are as much entitled to the perks of urbanisation as any other urban dweller benefitting from the city's growth and opportunities.
The solution, therefore, could be upgrading the vocation of farming itself. To stay afloat, a farmer in Delhi needs at least Rs 1.5 lakh to Rs 2 lakh annual return on each acre they cultivate, says Diwan Singh from Natural Heritage First, a citizens' group. For this, they would need help from the government.
Three years ago, Singh's group had petitioned the Delhi government for incentives so that farmers did not sell their land for urbanisation and work on conservation methods that benefitted the local environment. The group suggested the Payment of Ecosystem Services as practised in Costa Rica to contain deforestation.
In fact, urban farming has worked well even in the world's most crowded cities. The Food and Agriculture Organisation of the United Nations recommends vegetables with a short production cycle for urban farming. Just one square metre can yield 20 kilos of food a year.
Also, urban farming reduces the role of middlemen and farmers spend less on transport, packaging and storage by selling directly through market stalls. In the Cuban capital of Havana, for instance, urban farmers are the preferred suppliers for schools and hospitals.
For any of these to be sustainable, farmers need help with seeds, manure and improving quality of the soil. Havana, for example, runs a network of agricultural supply stores, municipal seed firms, composting units and centres that breed biological pest control agents. To ensure its produce stays organic, it has banned the use of chemical pesticides on farms and gardens that fall within the city boundaries.
Shortage of water, however, remains the biggest constraint in Delhi where the area under irrigation fell by 3.3% between 2008 and 2016. The city's farmlands deserve their share in the water that is diverted for urban uses. The shortfall is also an opportunity to try recycling and harvesting.
In the Nicaraguan capital Managua, farmers store rainwater in rooftop tanks and use plastic bottles for low-cost drip irrigation. Lima in Peru provides treated wastewater for irrigating urban farms. Last week, the Delhi government in its budget announced setting up of a chain of sewage treatment plants to recycle wastewater for local needs. Now, all we need is to prioritise local irrigation at par with watering urban parks.
If we still doubt Delhi's potential as an urban farming hub, remember Jaunti. It is in this Delhi village that MS Swaminathan started a seed development programme in 1964. That was the beginning of Green Revolution.
Now it is time for another innovation.
Personalise your news feed. Follow trending topics