Delhi can learn much from Singapore's journey to water security
Updated on Jul 30, 2018 12:33 PM IST
Chief Minister Arvind Kejriwal says Delhi will emulate Singapore's NEWater project in which water processed at sewage treatment plants will be thrown into the Yamuna to be collected downstream, treated more rigorously and then supplied to homes.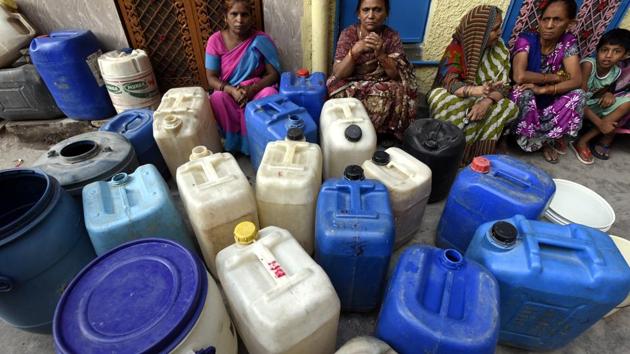 With the aim to increasing Delhi's water supply by 50% in the next five years, chief minister Arvind Kejriwal has announced a host of measures. But the one that caught public attention was the plan to turn sewage into potable water.
The CM said that Delhi will emulate Singapore on this project. Water processed at sewage treatment plants will be thrown into the Yamuna to be collected downstream, treated more rigorously and then supplied to homes.
Singapore's water utility launched the NEWater in 2002. Instead of pouring treated sewage water into the sea, they purified it further through micro-filtration, reverse osmosis and ultraviolet disinfection systems. Today, this reclaimed water is capable of meeting as much as 40% of Singapore's water demand.
The ultra clean NEWater is used mainly by industries and commercial establishments. During the dry season, however, it is re-mineralised by mixing raw water in the reservoirs, treated at the waterworks and sent for domestic use.
It is natural for a water-stressed Delhi to get excited about such technologies. But if Singapore is indeed an inspiration, there is much else to learn from the city-state's journey to water security.
Singapore once lived only on borrowed water, which it got from Malaysia — the nation from which the city-state separated to become a sovereign country in 1965. Water sharing is a prickly issue not only for Haryana and Delhi, which sources as much as 50% of its water from neighbouring states.
Just last week, Malaysian premier Mahathir Mohamad sought to renegotiate the 100-year water sharing accord signed in 1962 with Singapore, triggering a diplomatic row.
"Singapore has always remained on an existential edge. So we had no choice but to innovate," Vivian Balakrishnan, the then water minister of Singapore, had said in 2014. The city-state tapped all possible sources — potable water from streams and rivers, wastewater from homes and industries, and stormwater from the rain. Today, almost two-thirds of the city is its water catchment area, the largest in any urban setting in the world.
Since the 1990s, Delhi has spent billions in reviving the Yamuna with no significant results. Singapore cleaned Kallang and Singapore rivers, once its favourite dumping spots, in just 10 years between 1977 and 1987 by relocating over 46,000 squatters, including pig and poultry farms, small factories and street hawkers to proper housing. The two rivers now provide drinking water.
Singapore's hardware initiatives have been backed up by serious demand-side management. Strict fines and punishments such as snapping connections if found wasting water, conservation efforts involving citizens and use of water-efficient bathroom fittings and washing machines have helped Singapore bring down per capita daily domestic water consumption from 165 litres to 143 litres since 2003. The target is to lower it to 140 litres by 2030.
In comparison, the average per capita water consumption in Delhi, which struggles with a daily deficit of 17%, is as much as 170 litres per day. Though not everyone gets the same amount. The poorer neighbourhoods often witness water riots even as affluent residents use drinking water to flush toilets, wash cars and water their lawns.
In 2006, Singapore launched the 'voluntary water efficiency labelling scheme' :that was made mandatory after three years. Today, Singapore consumes 430 MGD. Delhi loses 275 MGD in leakages and pilferage.
The NITI Aayog last month warned that Delhi could run out of groundwater by 2020. In a timely move, the Delhi government last week announced that it would revive 200 water bodies and inject treated water into the depleting aquifers. Alongside, it must focus on reviving the Yamuna and also tap the 610 mm rainfall the city receives on average every year. Even if 50% of this rainwater is harvested, it could help bridge the demand-supply gap, the Centre for Science and Environment has estimated.
Singapore has shown that living on borrowed water is not an option and that a city must make every drop count. But long before going hi-tech with NEWater, it got its priorities right. Construction of an extensive sewerage system started in Singapore in 1960 and a modern sanitation network covered every household by the 1980s. Even today, as much as 45% of Delhi is still not connected to its sewerage system.
As 'Day Zero' stares Delhi in the face, let us fix the fundamentals in water conservation, restoration and efficiency before fancying that drink of treated sewage.
Personalise your news feed. Follow trending topics