Taxi driver rapes 23-year-old woman at park near Delhi's Red Fort
Sep 14, 2017 10:21 AM IST
The woman has alleged that the taxi driver raped her on the pretext of dropping her to a bus stand from where she could go to Ludhiana.
A taxi driver has been arrested for allegedly raping a 23-year-old woman from Punjab in a park near Red Fort after offering her a lift, the Delhi Police said on Wednesday.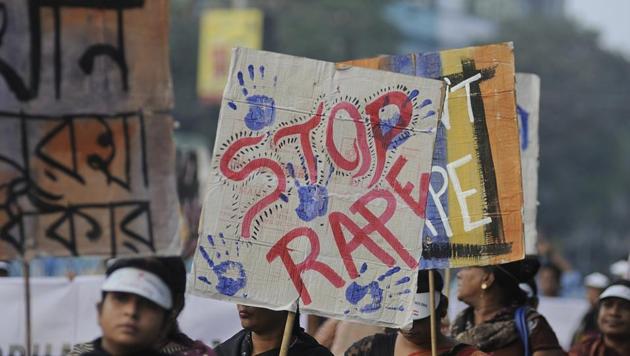 Thirty-year-old Chunnu Kumar, who drove a kalli-peeli taxi , called so for its yellow roof and black body, was arrested on Tuesday a few hours after the woman lodged a complaint in the latest incident of sexual assault involving a cab driver.
The woman told police she was taking a train to Ludhiana after spending some days with her relatives in Noida and reached the New Delhi station on Monday night.
Her train was to leave at 4.30am the next day and she was waiting at a platform when Kumar saw her, deputy commissioner of police (north) Jatin Narwal said.
Once they got talking, Kumar, a resident of Shastri Park, lied to the woman that her train was cancelled. He even took her ticket and returned after some time to tell her that she would have to wait till 8am to cancel the ticket, Narwal said.
Kumar offered to drop her to a nearby bus terminal but drove the car to the Golden Jubilee Park and allegedly raped her.
He then dropped the woman at the Old Delhi railway station and fled.
Though the woman didn't remember his name, she could recall the taxi's registration number. A police team scanned the footage of CCTV cameras at the New Delhi station and identified Kumar who was arrested on Tuesday afternoon.
Police were checking if he had a criminal record.
Both the Centre and Delhi government have come up with guidelines for security of women and taxi operators but norms continue to be flouted.
There have been reports of men with criminal records driving taxis or service providers failing to do a thorough background check of the drivers.
Delhi reported 2,155 cases of rape in 2016, one of the highest in the country, police data shows. This year seems to be headed the last year's way. Till August 31, 1,446 cases of rape had been reported compared to 1,514 for the same period last year.
According to the 2015 National Crime Records Bureau, the city recorded 2,210 rapes compared to 712 in Mumbai and 112 in Bengaluru.