Man who led Delhi family to death believed his father's soul had entered his body
Police investigators and psychologists believe Lalit Bhatia was suffering from a "delusional disorder".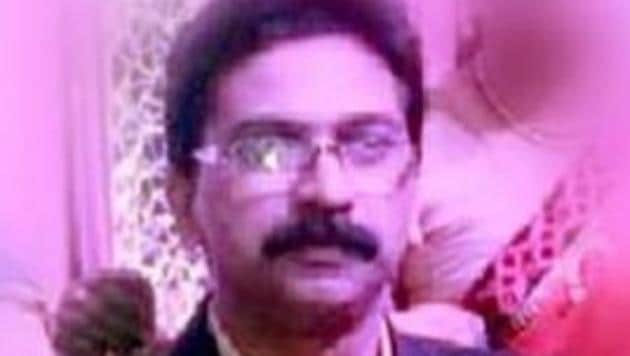 Updated on Jul 04, 2018 01:44 PM IST
Hindustan Times, New Delhi |
Shiv Sunny and Karn Pratap Singh
Interactive and religious — that is how neighbours and friends remember 45-year-old Lalit Bhatia, one of the 11 members of a family found dead in Burari on Sunday morning.
Little did they know that this very 'social and helpful' man would one day allegedly lead 10 members of his family to death.
Investigations have revealed that Lalit was the one who had written the notes.Police investigators and psychologists also believe Lalit was suffering from a "delusional disorder".
Police cited the contents of the new notes to claim that Lalit had turned religious in 2007 after the death of his father". He began to believe his father's soul had entered his body," said an officer.
Though seen as a polite and an amicable family, the Bhatias had been maintaining a low profile in their Sant Nagar neighbourhood.
Lalit's life and behaviour, however, stood out.
Lalit, who ran a plywood business from the ground floor of his house, had an accident around a decade ago and lost his ability to speak for three years.
"When Lalit regained his speaking ability, his family believed that a miracle had cured him because of their prayers. That made them spiritual," said Hemant Sharma, a family friend.
He had taken over the responsibilities of his father despite having two elder siblings — Pratibha and Bhavnesh.
"He had begun taking financial, property and business-related decisions on behalf of the family," said an investigator .
Ahmed Ali, a carpenter who had been working for the family for seven years, claimed that the idea of having 11 pipes protrude out of the house, too, was Lalit's, but his behaviour never suggested he was preparing for death.
Rajat Mitra, a clinical psychologist, saw the mass deaths as "shared psychotic disorder" and Lalit as someone who had managed to obtain the "unquestionable loyalty" of others in the house and have them do his bidding by convincing them that it was a survival strategy against the dangers of the world. "Such people take at least three years to attain the position of such unquestionable leadership. But they have their target in sight right from the first day," said Mitra.
On Sunday, when the bodies were discovered, police said out of 10 people who they found hanging, only Lalit and his wife had their hands untied, suggesting the couple may have gone about helping others with the "ritual".
Locals also said Lalit's behaviour in the days preceding the incident betrayed no major changes. "Such behaviour is very difficult to predict as extreme effort is made to keep it a secret," said Nimesh Desai, director of Institute of Human Behaviour and Allied Sciences .
Topics
Close Story