Northwesterly wind clears fog, but chill to persist in north India
Updated on Jan 08, 2018 08:28 PM IST
It was clear weather over much of the north Indian plains on Monday after fog had engulfed the region over the past week.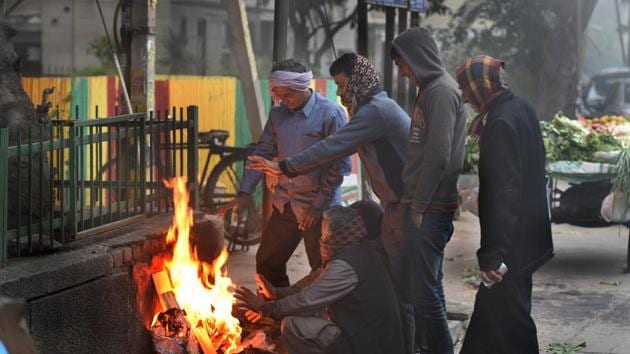 After a spell of chill and fog, the weather finally cleared over north India raising hopes of air pollution levels coming down this week.
The fog formation was brought on by low wind speeds and high moisture content in the atmosphere. On Monday wind speeds picked up and moisture content fell across north India.
Fog conditions in Delhi had already improved last week owing to higher wind speeds. And now with a western disturbance system moving away, fog also lessened in Punjab, Haryana and parts of the northern region.
A western disturbance is a system of low pressure that moves from the west to the east, bringing moisture from Eurasian water bodies, and is responsible for winter rain in northwestern India and snowfall in the Himalayan tracts in this region.
With its influence diminished, cold dry northwesterly winds have started blowing into the region which is expected to curb air pollution.
Read more: All schools told to stay closed till Jan 14 as cold tightens grip on Gurgaon
"The faster wind speed of about 15-20 km/ hr does not allow fog to settle and also prevent pollutants from settling near the surface, leading to lower air pollution levels," Mahesh Palawat, chief meteorologist at Skymet Weather, a private weather forecasting agency, said.
"We will continue to have clear skies for the next 2-3 days," D Saha, head of the air quality lab at the Central Pollution Control Board, said.
A thin layer of fog that dissipates quickly allows more sunshine to seep through bringing up maximum temperatures marginally.
However, the cold spell is far from over. Maximum temperatures in Delhi NCR are expected to be around 21 degrees C Monday, owing to the sunshine. However, with stronger winds the temperatures experienced will be closer to 16-17 degrees C due to the wind chill factor.
Personalise your news feed. Follow trending topics