Rain effect: Tomato prices shoot up to Rs 70-80 per kg in Delhi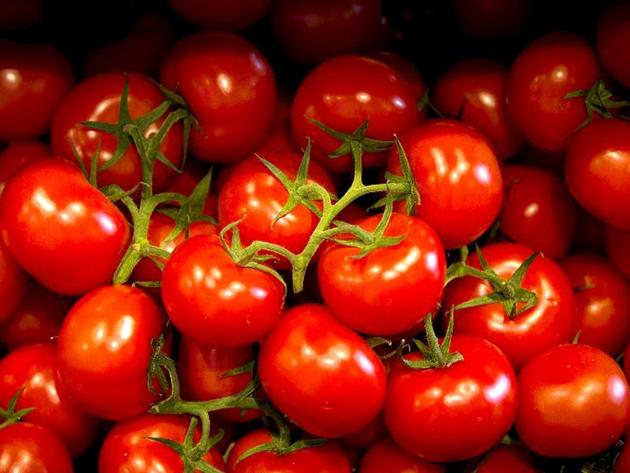 Updated on Jun 30, 2017 12:06 AM IST
htreporters@hindustantimes.com
The price of tomatoes, which remains a staple in almost every Indian kitchen, is likely to get dearer in the coming days. The current prices of tomatoes have already soared to Rs 70-80 per kg in retail markets and would remain so for at least next two months.
According to wholesalers, the prices have increased due to a heavy reduction in supply of tomatoes from neighbouring states like Uttar Pradesh, Maharashtra and Haryana after the rain.
"Tomato prices shooting up is a normal occurrence during the monsoon months, from June to September. This is because the stock spoils easily during the rain. Right now, we are getting our supply only from Himachal Pradesh," said Rajendra Sharma, president of Azadpur Mandi.
"The shelf life of tomatoes is not more than four days. Not all retailers have an access to cold storage. So, they tend to recover the losses by selling at a higher price," Sharma said.
According to wholesalers, the situation will remain the same until fresh stocks arrive in the markets by August-end.
On Thursday, the wholesale prices of tomatoes at the Agriculture Produce Marketing Committee (APMC) market at Gazipur were between Rs 30 and 40.
The soaring prices of vegetables have affected the sales of vendors in local markets.
"Till May-June, the retail price of tomatoes was Rs 40 per kg. As soon as the pre-monsoon showers hit the city, the prices climbed to Rs 60 per kg and finally soared to Rs 80 per kg by the end of the month. Due to a spike in prices, people do not buy more than half a kilogram of tomato at a time," said Abdullah, a vendor at Malviya Nagar vegetable market.
Even coriander leaves and green chilies, which came complimentary with vegetables, are now being sold with a price tag of over Rs 10-15 for 100 grams. The increase in the vegetable prices has forced many to exclude these from their shopping list.
"Except for onions and potatoes, prices of all vegetables have increased by Rs 5-10 in the market. I used to buy vegetables for Rs 200 twice a week, but now the same quantity of vegetables cost anything between Rs 300 and Rs 350," said Aarti Malik, a resident of Geetanjali.
Close Story