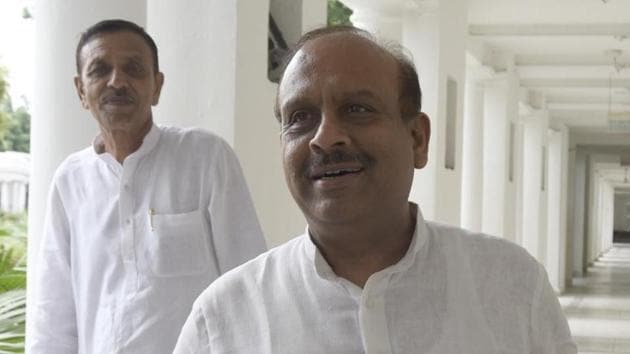 Water scarcity may lead to a cut in floor area ratio for Delhi's residential areas
The Delhi Development Authority has proposed to reduce the floor area ratio for residential areas from 400 to 200 in its land-pooling policy that has been hanging fire for five years.
Hindustan Times, New Delhi | By Risha Chitlangia
UPDATED ON SEP 07, 2018 02:48 AM IST
Citing the scarcity of water, the Delhi Development Authority (DDA) has proposed to reduce the Floor Area Ratio (FAR) for residential areas from 400 — as approved in 2013 — to 200 in its land-pooling policy that has been hanging fire for five years.
The amendments to Delhi's master plan proposed by the agency will be tabled on Friday at a DDA meeting, which will be chaired by lieutenant-governor Anil Baijal. The land policy will, in turn, bring down the number of dwelling units a developer can construct in urban extensions.
Under the so-called land-pooling scheme, land parcels owned by individuals or groups will be consolidated and developed in a planned manner. The policy is aimed at ensuring planned development in the city and meeting its growing housing demand.
"Scarcity of water is cited as one of the main concerns by the National Institute of Urban Affairs (NIUA) while recommending a reduced FAR," said a DDA official aware of the development.
FAR is the ratio of a building's total floor area to the size of the land on which it is constructed.
"The policy has been changed to ensure that planned developed can happen in urban extensions. DDA will now act as a facilitator, prepare layouts for development plans and develop civic infrastructure along with other service providers," the official added.
Bharatiya Janata Party legislator Vijender Gupta, who is also a DDA member, said, "Failure of the Delhi government to ensure adequate supply of water to the city has compelled DDA to restrict FAR to 200. It is a serious setback to the central government's efforts to provide affordable housing to 20 lakh families."
Last year, the agency had roped in NIUA to review the policy notified in 2013 "in order to make it implementable". It recommended major changes in the policy based on the ground situation and the availability of resources, among other factors.
Under the revised policy, a developer will get 60% of the total pooled land, of which 53% will be used for residential, 5% for commercial and 2% for public and semi-public facilities. DDA and other service providers will get 40% of the land for developing civic infrastructure.
Land will be developed on the basis of sectors as delineated in the Zonal Development Plan. DDA officials say a sector will be considered for land pooling "once 70% contiguous land is available".
DDA placed the new policy in public domain in January this year. In July, it held a public hearing where farmers, builders and other stakeholders raised their concerns regarding FAR and external development charges, among other issues.
Environment activists say that the policy implementation should be the subject to the availability of water.
"New development projects shouldn't be allowed if DJB (Delhi Jal Board) can supply water. There are several areas in the city which don't get regular supply of water. Despite being a planned area, Dwarka residents faced serious water problems for years," said environment activist Diwan Singh.
Close