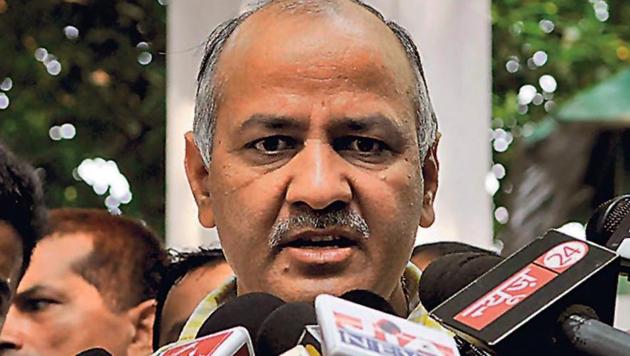 Burglars strike at deputy CM Sisodia's office, steal documents, computers
The burglars allegedly made off with several documents, letter-heads and computers along with the CCTV footages
UPDATED ON DEC 30, 2016 03:33 PM IST
Deputy chief minister Manish Sisodia's office in east Vinod Nagar of his Patparganj constituency was burgled reportedly late on Thursday night. The burglary allegedly took place in room six which was used to store documents and the burglars made off with some documents, two hard discs and DVRs of CCTV cameras.
Reacting to the incident, Sisodia said it exposed the state of law and order in the national Capital and the functioning of Delhi Police. "If the camp office of deputy CM cannot be secured, how will the common man in the national capital feel safe. PM Modi is travelling across the globe and boasts about his governance record, but the Delhi police (that reports to Centre) can't secure a government office," Sisodia told reporters after making a visit to the camp office.
Police officials said that a PCR call was made around 9.16am on Friday when office staff members arrived in the morning and saw that the lock of the main office door was broken. "The office was being shifted and there was no guard outside it. The exact time of the burglary is not known yet. A case has been registered and investigation is on," said deputy commissioner of police (east) Omvir Singh. A case under section 457 (house trespass or house break-in by night to commit offence) of the Indian Penal Code (IPC) has been registered against unknown person at Kalyanpuri police station.
Sources said police arrived with a dog squad and a forensic team immediately after the PCR call was made. Two fingerprints have been lifted from the spot. "We came to know about the burglary in the morning. An office staff member came early morning and spotted that the door had been forced open. He immediately informed other party members and police was called," said Pankaj Singh, an AAP worker at the office.
Singh said a cupboard too had been opened by force and hard discs of two computers, which had important information, were stolen. There were seven CCTV cameras in the office but the burglars took away the DVRs that contained the footage.
"It looks like the burglars were well prepared. They targeted the office when no one was present and took away the footage so that they will not be identified," Singh said.
Close