Delhi anti-graft panel sends complaint against CM's secy to CBI
Delhi chief minister Arvind Kejriwal's secretary Rajender Kumar may be in trouble, with the anti-corruption branch forwarding to the CBI a complaint that accuses the senior IAS officer of favouring his firms in awarding government contracts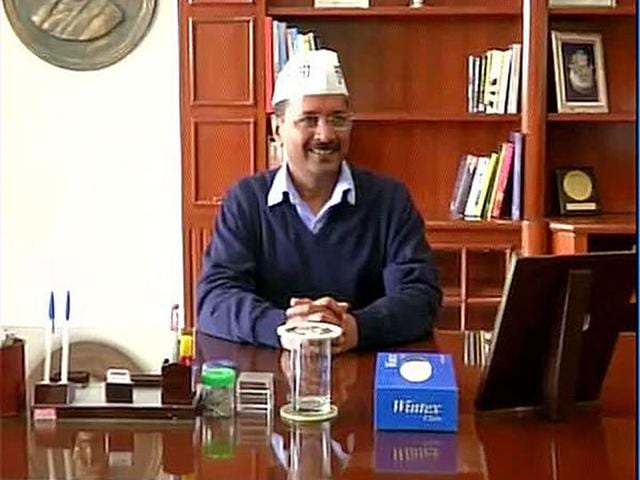 Updated on Jul 21, 2015 01:26 AM IST
Delhi chief minister Arvind Kejriwal's secretary Rajender Kumar may be in trouble, with the anti-corruption branch forwarding to the CBI a complaint that accuses the senior IAS officer of favouring his firms in awarding government contracts.
The complaint was forwarded by deputy commissioner of police RK Pandey which took his boss and ACB chief SS Yadav by surprise. He didn't know why the complaint was abruptly moved to the CBI, Yadav told HT on Monday.
On June 15, Ashish Joshi, who had a bitter falling out with the government and was thrown out of the Delhi Dialogue Commission, had complained to the ACB that Kumar — the city's most powerful and influential officer — had set up private firms and awarded them contracts worth more than `50 crore without calling for bids.
On July 15, Pandey forwarded the complaint to the CBI's anti-corruption branch "for necessary action" on Joshi's request. HT has a copy of the letter.
"The complaint of Joshi is being forwarded to your office for necessary action… The ACB has not conducted any inquiry in this matter…," Pandey wrote to the CBI.
Joshi said he took the complaint to the CBI last week as Yadav had refused to look into it.
The Centre and Kejriwal government have been wrangling over the jurisdiction of the ACB. The matter is pending in the court.
The disagreement has led to two men heading the branch -- Yadav, who was handpicked by Kejriwal, and MK Meena, whose appointment by lieutenant governor Najeeb Jung was bitterly opposed by the Delhi government.
Joshi accused Yadav of sitting on his complaint for over a month. "The day I gave the complaint, I met Yadav who told me point-blank that he would go slow," he said.
Denying the allegations, Yadav said an inquiry was on. "I was the one who forwarded the letter to the DCP for inquiry. The DCP and the inspector were already looking into his complaint. We had done a lot of work… and fail to understand why it was sent to the CBI abruptly," he said.
Kumar didn't respond to text messages or phone calls.
Close Story
Personalise your news feed. Follow trending topics