Ramjas protests: AAP speaks for Gurmehar, Kejriwal demands action against ABVP
Feb 28, 2017 04:53 PM IST
Aam Aadmi Party (AAP) has jumped into the controversy over Ramjas protests. Delhi chief minister Arvind Kejriwal has demanded action against ABVP. AAP leaders are also going to meet Delhi top cop Amulya Patnaik.
The Aam Aadmi Party has jumped into the controversy at Delhi University, with Delhi chief minister Arvind Kejriwal demanding action against ABVP for allegedly triggering violence on the campus last week. Senior party leaders also made a representation to Delhi Police commissioner Amulya Patnaik in support of Gurmehar Kaur.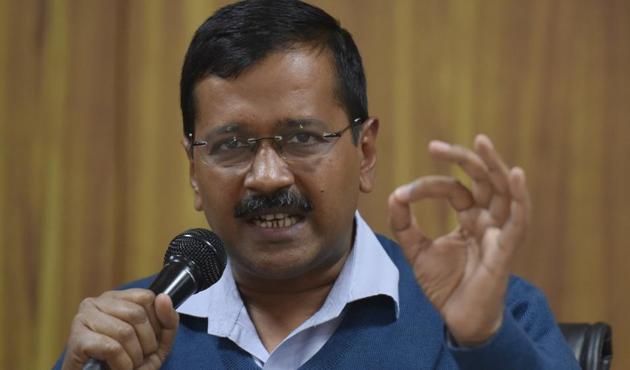 Kaur, a martyr's daughter and a first-year English student at Lady Shri Ram College, has been at the centre of the controversy following her stance against RSS-backed Akhil Bhartiya Vidyarthi Parishad.
She has said that she received an enormous amount of rape threats online, since her post on social media that read "I am a student from Delhi University. I am not afraid of the ABVP. I am not alone. Every student of India is with me. #StudentsAgainstABVP"
Kaur has since said that she will no longer be participating in Tuesday's march and in a slew of tweets on Tuesday morning said that she will be withdrawing from the "Fightback DU" movement.
Almost immediately after, Kejriwal also took to twitter to say that he will be meeting the Lieutenant Governor at 2:30 pm on Tuesday to demand action against ABVP and those who allegedly made rape threats.
Other AAP members, Atishi Marlena, Alka Lamba, and Sarita Singh, met senior police officials at noon on Tuesday, to discuss the threats against Gurmehar and violence against women during the protest at Ramjas College on February 22.
"Hooliganism is going on in broad daylight in the city. It is both on our streets and online. This cannot be acceptable," said Marlena, advisor to Deputy Chief Minister of Delhi Manish Sisodia.
Marlena told HT that they approached Delhi Police to discuss what action has been taken by them against those seen attacking women at the protest march.
"Though we had a n appointment with Amulya Pattnaik, he was not in when we went to his office. We then met a senior IPS official and shared our concerns with him and submitted our complaint to him. We want the attacks on women investigated. We also want the cybercell to investigate the threats made to Gurmehar Kaur," said Marlena.
The party has also expressed solidarity with Kaur, who was allegedly trolled by Twitterati and others for her stance against the ABVP.