'The tandoor emits a lot of smoke, we keep it out'
Delhi's air is dirty not just because of trucks, cars industries and dust-laden winds but also because of tandoors (clay oven).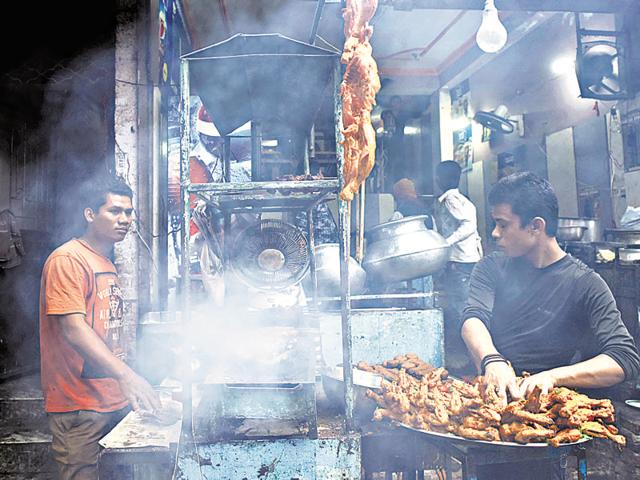 Updated on May 04, 2016 12:49 PM IST
Enveloped in thick smoke, 16-year-old Najeeb fans a traditional tandoor (clay oven) to start a fire. The process requires at least half an hour.
Once it is lit, it takes a few minutes for Najeeb to gain composure. He coughs the smoke out and splashes cold water in his reddened eyes.
"I have been doing this for three months. You need to first learn how to light the tandoor, clean it, and mix the dough for the rotis. After I gain expertise I will graduate to more fulfilling work," he says.
Najeeb works in a small dhaba, Sultan, near the Nizamuddin railway station.
Read | Hotels, restaurants with tandoors serve pollution
Najeeb opens the shop around 11.30am, cleans the tandoor, and lights it. Around 12.30pm, the restaurant is opened for customers. From 12.30pm to 10pm Najeeb works in the midst of smoke.
"Tandoor is a vital part of our traditional cooking. But it emits a lot of smoke. So we have to keep it outside... For generations, families have cooked like this," said Mohammad Illias, owner of Sultan.
Illias said earlier the tandoor was lit using wood. Wood would release more smoke and take more time to burn. "The boys days have it easy. We have worked in worse conditions," he said.
Close Story