Bombay HC gives Nihalani-led CBFC a wake-up call
Jun 13, 2016 06:07 PM IST
The Bombay High Court's decision on Udta Punjab must be applauded and is yet another reminder that the censor board should not exceed its brief
In a landmark judgment on Monday, the Bombay High Court asked the Central Board of Film Certification (CBFC) to clear Abhishek Chaubey's Udta Punjab with one cut — as opposed to the 89 cuts suggested earlier. Earlier, the board had also suggested removing references to Punjab in the movie and set it in a fictional milieu, apparently because such references would bring disrepute to the state. Rubbishing this argument, the court said, "We have gone through the script of Udta Punjab and it nowhere suggests that it affects the sovereignty and integrity of the nation or the state".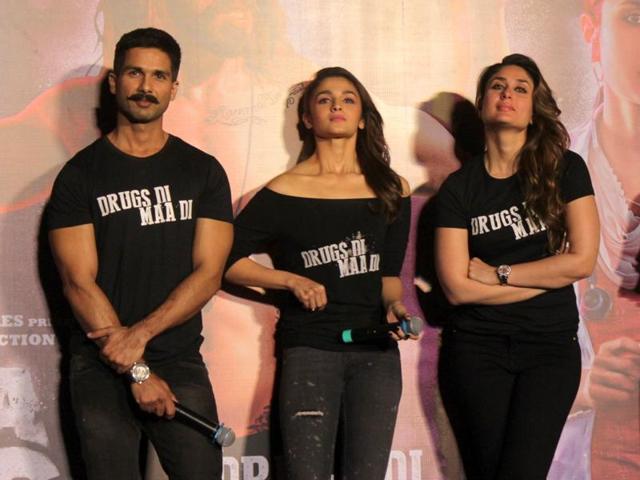 This episode has made it clear that the Pahlaj Nihalani-led board has failed --- once again --- to recognise that films can be a medium for social change. As we argued in an editorial last week, the board was blaming the mirror for the reflection.
Read | One cut and a revised disclaimer: HC clears roads for Udta Punjab
The issue in focus here is not just the drug problem in Punjab but the threat to creative freedom from a State body that is exceeding its brief. This was expressed even by the court when it said "though the board is empowered to make cuts, it must remember that its job is to certify and not censor".
Increasingly, artistes are finding themselves at the receiving end from various groups that are quick to protest either to further a political agenda or for personal gains of its leaders. The court's observation that the censor board should not randomly "pick out words from dialogues and songs and object to them out of context" is also a message for such groups.
Read | Panel led by Shyam Benegal submits its report to I&B ministry
The verdict comes shortly after the Shyam Benegal-led censor board revamp committee submitted its recommendations regarding film censorship to the information and broadcast ministry. That it took the judiciary to check the arbitrariness of the board highlights the flaws in the existing certifying system. This needs to change.
The recommendations will hopefully push the censor board to becoming a forward-looking authority and the members should finally realise that the Indian audience has matured and abhors any kind of thought policing.