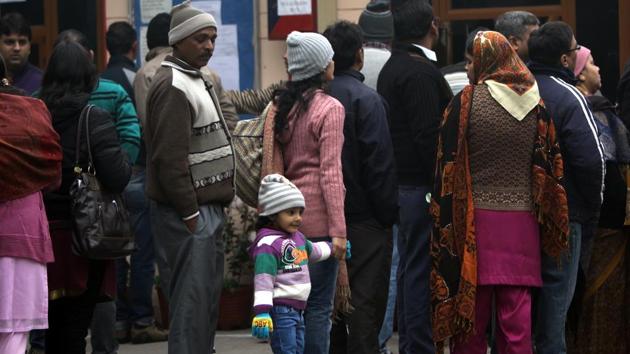 Delhi's decision to centralise nursery admissions could make the process less taxing for parents
While schools will be free to decide their criteria and point allocation, they will have to upload relevant details on the admission portal linked to the Directorate of Education website
PUBLISHED ON DEC 29, 2016 06:40 PM IST
Instead of being a joyful exercise of seeing their children take baby steps into the world of education, nursery admissions in Delhi have always been a harrowing time for many parents. There are several reasons for this: Parents have to apply to several schools, get documents ready to meet several criteria, personally visit each school to check details and get feedback on the facilities offered, make a priority list of schools, if their child gets through multiple schools and also keep a plan B ready, in case the child doesn't get a seat. To make things worse, there aren't enough good schools around.
The good news is that the Delhi government is trying to streamline the nursery admissions, which begins from January 2. The new system will impact 1,400 private unaided recognised schools for the next academic session but will not cover the 285 schools built on Delhi Development Authority land as there will be separate guidelines and schedule for them. These schools will be free to decide the rules and its points for admission but they will have to steer clear from a list of 51 criterions, which the government had abolished last year. The abolished criteria include parent's education, parent's profession, age, oral test and interview.
Read: Nursery admissions to begin from Jan 2 in 1,400 Delhi schools
The other bit of good news is that nursery admissions are likely to become centralised from the 2018-19 academic year, with the government planning to start an online system where applicants have to fill up a common form for entry into over 1,700 private schools. At present, parents have to fill individual forms for each school they want to apply to. Applicants will be given points on the basis of the information provided.
Read: Nursery admissions: Parents in Delhi gear up for the great seat race
These measures will hopefully end flip-flops on nursery admissions and bringing more transparency into the system, something which was sorely missing and also give parents and their wards a less-taxing time.
Read: Common forms could be the norm for nursery admissions in Delhi from 2018
Close