It's a shame the national fund for women's safety remains under-utilised
Updated on Jan 26, 2017 09:52 PM IST
One of the reasons for the delay in using the national fund for women's safety is the lengthy inter-ministerial coordination that is needed for approval of a project under the scheme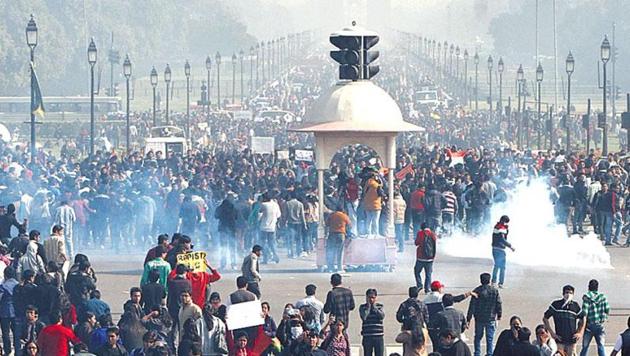 In May 2016, the Supreme Court of India accused the NDA government of paying only "lip service" to women's security and questioned it for sitting on the Rs 3,000-crore national women's safety fund while failing to frame plans to use it effectively. Stressing that creating an additional fund by itself wouldn't make any difference to security and welfare of women, a bench of Justices Prafulla C Pant and DY Chandrachud said the Centre should devolve money from the fund to state and district levels for use, instead of sitting on the corpus. But even this rebuke by the highest court of the land failed to move the Centre: Even eight months on, it is still holding on to the money and has not been able to formulate a plan on what to do with it. Talk about policy paralysis.
Read: She lit a flame: December 16 Delhi gang rape and its impact on lives, laws
The fund was announced by the UPA government after the December 16, 2012, gang rape of a paramedic in Delhi, with a corpus of Rs 1,000 crore. According to then finance minister, P Chidambaram, this fund was expected to support initiatives by the government and NGOs working towards protecting the dignity and ensuring safety of women in India. Since then every year Rs 1,000 crore has been put into the fund. Two schemes were proposed under the fund - ₹653-crore scheme for "safety of women on public road transport" under the roads and transport ministry and another project worth ₹79.6 crore under the home ministry - but neither took off. Two other projects for which money was allocated in the 2016 budget - ₹461 crore for employment and rehabilitation of manual scavengers and ₹ 920 crore development of road connectivity in Naxal-affected areas - have also not taken off, a national newspaper reported.
Read: #LetsTalkAboutRape
It is difficult to believe that the Centre has not been able to find appropriate projects/schemes to use the fund. An analysis of the scheme done by the Centre for Development and Human Rights, a Delhi-based NGO, says that one of the reasons for the delay is the lengthy inter-ministerial coordination that is needed for approval of a project under the scheme. A closer look at the schemes and operation of the fund proves their inadequacy in curbing crime against women in any significant manner, reinforcing doubts that the fund may end up as mere tokenism.
Close Story
Personalise your news feed. Follow trending topics