Kulbhushan Jadhav case: ICJ verdict is a victory but will hit India-Pakistan relations badly
Updated on May 18, 2017 05:33 PM IST
India has not only saved its citizen from the gallows but also its image of not being the meddlesome actor in Balochistan in Pakistan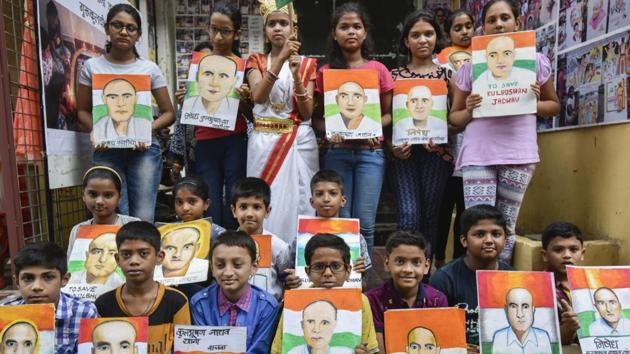 India's gambit of approaching the International Court of Justice (ICJ) in the Kulbhushan Jadhav case has paid off. Passing interim orders, the court has directed Pakistan to ensure that Mr Jadhav - accused and convicted of spying and subversive activities - is not executed till the case is finally decided. From here on, it would take a year of more for the court to conclusively decide the issues raised by India.
The order is historic. This is because the last time in 1999, when the two countries went to the world court over shooting of a Pakistani military plane by India – the ICJ said that it had no authority to decide the case.
But 18 years on, the ICJ in changed circumstances has come to a different conclusion.
For India, this verdict is a victory. India has not only saved its citizen from the gallows but also its image of not being the meddlesome actor in Balochistan in Pakistan. Mr Jadhav was allegedly arrested from Balochistan.
There's a flip side to the story too. After this ruling, nothing stops Pakistan in future from approaching the world court for consular access for Pakistan terrorists arrested by the Indian security forces. And if read with the world court's dismissal of Pakistan's argument that Vienna Convention on Consular Relations doesn't apply to people suspected of terrorism, there are implications for India.
For Pakistan, this verdict could trigger fresh round of bickering between the Nawaz Sharif government and the military. While the military establishment wants to send Mr Jadhav to the gallows, the civilian government is under an international obligation to protect him till the case is finally decided.
This verdict also poses a serious challenge for the already strained India-Pakistan relations.
The ruling may have come in India's favour but there's a gap that this order does not address. On the core issue of granting consular access to Mr Jadhav, the court is silent and in the days to come the only comfort for him will be that he will not be hanged soon.
Personalise your news feed. Follow trending topics