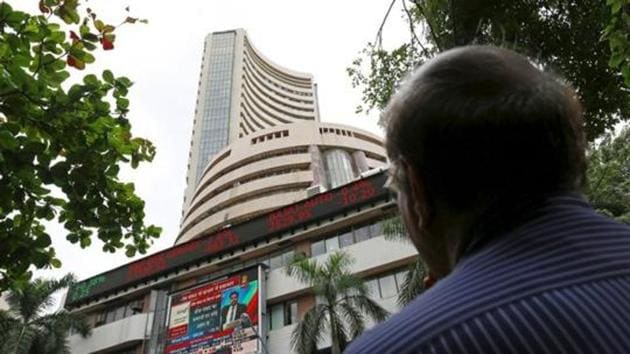 Lessons from the market mayhem
This means the government will manage the economy with an eye on the elections, and the optics involved, not on the long-term.
UPDATED ON OCT 11, 2018 07:14 PM IST
The BSE Sensex, India's benchmark index, fell by 759.74 points on Thursday, a 2.19% drop, from its previous close. Since September 12, the index has lost 3,716.81 points, or 9.85%. That definitely qualifies as a correction, generally acknowledged as a 10% fall in an index from its recent high. There's a general consensus that the Indian market is overvalued. It is also widely believed that India's own bears have largely been in hibernation for years now, awakening for very short periods and then retreating at the first sign of a rally. They were very much in play on Thursday .
On Wednesday, the waters had seemed calmer. Prompt action by New Delhi had prevented the IL&FS crisis from blowing into the kind of contagious pandemic that markets dread. State Bank of India promised to buy debt paper from non-banking finance companies. And the Reserve bank of India agreed to infuse some liquidity into the market. The market stabilized.
That wasn't adequate. There are forces beyond India's control at play here. Overnight, the US markets took a beating. Asia followed in the morning. India was no different. There were two reasons for this. The first is the International Monetary Fund's growth projections that came in earlier this week. IMF predicted 3.7% growth for the global economy in both 2018 and 2019, down from the 3.9% it projected for both years in June. Worse, it said the world's two largest economies, the US and China, would slow in 2019 with the full effects of the trade war they have embarked on kicking in.
There's been some analysis of how India could benefit from the trade war, which US president Donald Trump seems intent on continuing. That may hold true for specific companies in some sectors but, simply because the global economy is highly interconnected, the overall impact of a trade war will be negative on all countries, India included. That means the mood in equity markets worldwide (and in India) will continue to be subdued for some time.
This couldn't have come at a worse time for India, which is entering a bout of electioneering that will end only in May 2019 when a new government takes over. This means the government (as any government can be expected to) will manage the economy with an eye on the elections, and the optics involved, not on the long-term.
Close