Let legislative harmony prevail in the winter session of Parliament
Updated on Nov 26, 2015 01:46 AM IST
Both the Congress and BJP must now shift their focus to constructive law-making.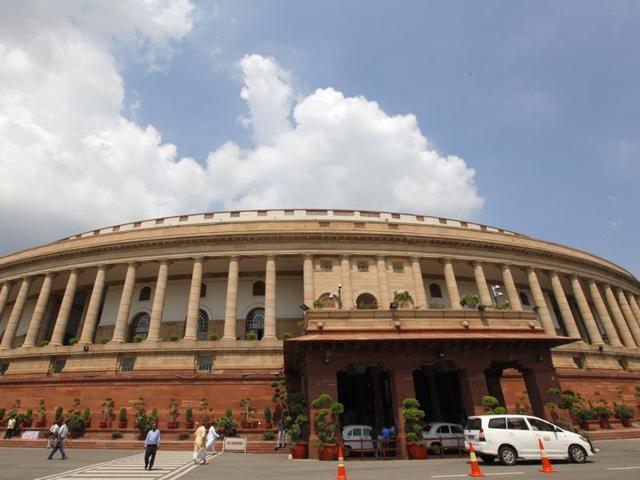 As Parliament heads into a new session, there are uneasy hints that make us say: "Oh, no! Not again, please!" There is so much political noise in the air that one wishes that the curse of disruption long afflicting India's Parliament does not visit again. Much of the previous Lok Sabha was hit by repeated adjournments over the 2G spectrum scandal, resulting in a new term 'policy paralysis' entering India's political lexicon. As if a perpetual election mood set by assembly elections in this state or that was not disruptive enough, we have seen temperatures rise on the issue of religious intolerance, on which opposition parties have submitted notices to pass resolutions in both houses. In the backdrop of the setback suffered by the BJP in the Bihar elections, the opposition seems belligerent. On the other hand, an emotive issue is being drummed up around Congress leaders like Mani Shankar Aiyar and Salman Khurshid speaking against Prime Minister Narendra Modi and, by extension, India. Such acrimony is hardly the stuff one would expect as India is poised to overtake China as the fastest-growing economy in the world.
PRS Legislative, the think-tank that monitors parliamentary efficiency, reports that productivity in the monsoon session was 48% in the Lok Sabha and only 9% in the Rajya Sabha. Much of the time was spent in non-legislative matters in both houses. Parliament has crucial Bills pending whose passage should encourage investors, such as the Goods and Services Tax (GST) Bill and the real estate regulation Bill. Both Bills have been substantially modified already to address a range of concerns. Although there are some indications that the Congress and the NDA are trying for a rapprochement on the GST, they come in the backdrop of reports that the Congress is demanding that even the tax rate be mentioned in the Constitution. That seems obstructionist on an issue over which a broad consensus has been forged.
The winter session needs to be spent productively because the next session would be even more crucial in passing a critical budget that must address issues like the strengthening of bank balance sheets and infrastructure building. Modi's Lok Sabha mandate is not enough for his ambitious commitment to economic reform. Legislative strength for the NDA stands eroded in the Rajya Sabha and a spirit of consensus is what the BJP and the Congress need. After all, despite their differences, both are broadly reformist parties in trying to push economic growth. Why not keep noise levels on other issues in control through debates and focus to constructive legislation?
Personalise your news feed. Follow trending topics