New Delhi must ensure that rights of NRIs in Saudi Arabia are protected
May 29, 2017 11:45 PM IST
It is not enough if the ministry of external affairs intervenes to rescue Indians trapped in West Asia. The government must get assertive to ensure that cases of human rights violations, especially as seen in Saudi Arabia, are not passed off as a routine matter
It's a dream of a better life that has been conclusively shattered. Recently the ministry of external affairs (MEA) had to step in to rescue 24 Indians "held captive" by a company in Saudi Arabia over salary disputes. The matter was brought to the notice of the MEA after Odisha chief minister Naveen Patnaik sought the help of external affairs minister Sushma Swaraj.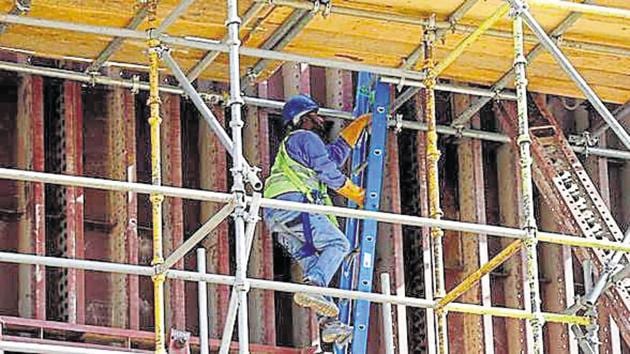 This is not an isolated incident. Last month a woman from Hyderabad who was reportedly "sold and tortured" in Saudi Arabia was rescued after Ms Swaraj intervened. In March, after the Telangana government approached the MEA, 29 workers held captive in Saudi Arabia were rescued. In July, the MEA intervened to help more than 10,000 Indian workers who had lost their jobs in Saudi Arabia and were short on food supplies.
Like a record stuck in a loop, horror stories of Indians working in West Asia, especially Saudi Arabia, keep repeating themselves with frightening frequency. Most of the times it runs like this: On the promise of better pay and working conditions Indians go to the Gulf but are duped into working in inhuman conditions; they send out messages pleading for help and finally the MEA steps in to their rescue.
In many cases Ms Swaraj has personally intervened to ensure the safe return of these NRIs. The role of the ministry in this matter has been nothing short of commendable. But rather than effectively dousing fires, the effort should be to prevent it. Unauthorised recruitment agencies and visa dealers are the main culprits here. They sell false promises and trap gullible people who often realise their plight much later.
The government on its side has mechanisms to prevent such fraud: It has advised job seekers to go through recognised employment agencies. To assist, the MEA and Indian embassies in the host countries have special cells.
But, as repeated cases show, more needs to be done. Of course, the primary focus of the government should be on providing avenues for employment here in India, which would prevent this economic migration. But until then, to stop this trend, those dealing in illegal labour export must face stricter punishment and there's a need for more awareness through effective ICTs.
New Delhi, on its part, must also get assertive on ensuring that such cases of human rights violations are not passed off as a routine matter. While India still imports most of its oil and gas, West Asia is not the market dictator it used to be. Shale gas from the United States and Iran's re-entry into the market has weakened the Arab oil card and India, the buyer, is at an advantage here. This coupled with the Modi governments positive outreach to countries across the region should help the case of such NRIs.